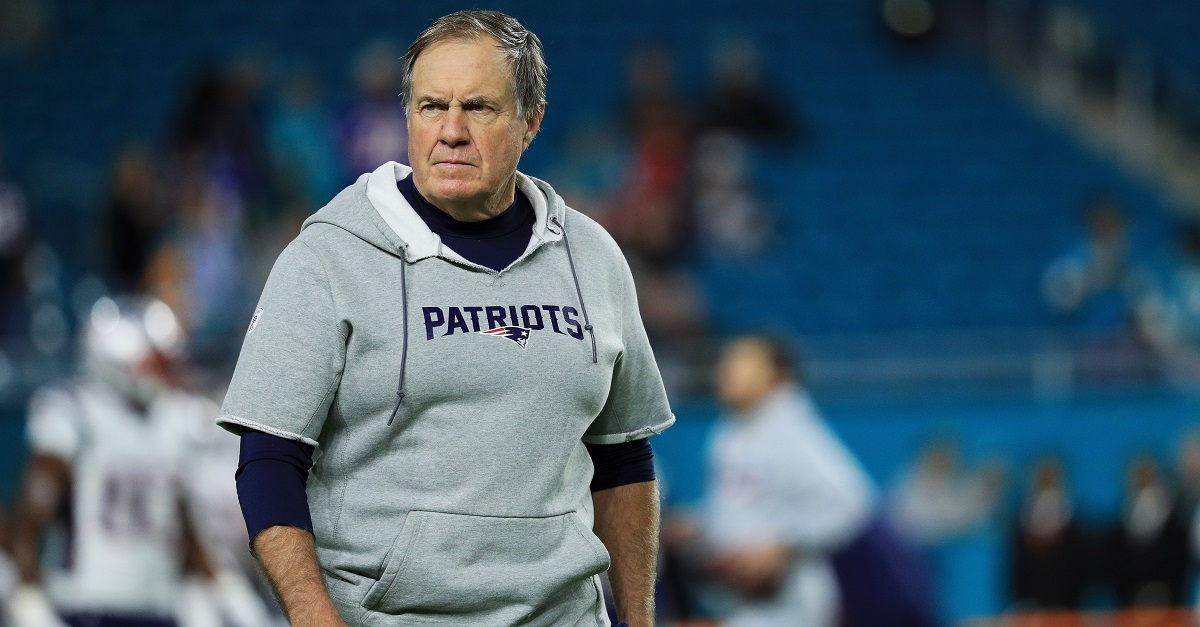 Mike Ehrmann/Getty Images
MIAMI GARDENS, FL - DECEMBER 11: Head coach Bill Belichick of the New England Patriots looks on prior to their game against the Miami Dolphins at Hard Rock Stadium on December 11, 2017 in Miami Gardens, Florida. (Photo by Mike Ehrmann/Getty Images)
The New England Patriots reportedly could have taken up the Cleveland Browns on an offer to trade Jimmy Garoppolo for their No. 4 overall pick. However, Patriots head coach Bill Belichick was apparently looking out for Garoppolo when he sent him to San Francisco about halfway through the year. He reportedly would never send Garoppolo to the Browns despite being able to nab a top-five pick for the first time since 1994.
And everyone thinks Belichick is a heartless guy. It looks like he cares about people other than Tom Brady and even put Garoppolo in a position to succeed with the 49ers as they ended up winning their last five games with him as the starter.
The Cleveland Browns were reportedly ?willing to part with Houston?s first-round pick and other goodies.? That?s according to Terry Pluto of the Cleveland Plain Dealer. That Houston pick turned out to be the No. 4 overall pick and that could have been huge for a franchise that hasn?t picked in the top 10 (Jerod Mayo) since 2008 and the top five since 1994 when they took Willie McGinest at No. 4 overall.
So to have a top five pick and still be as good a team as they are would have been a improvement over whoever the Patriots are likely to pick in the second round. They could have gotten another major contributor on offense or defense, but knowing coach Bill Belichick and owner Robert Kraft the team will likely still find a diamond in the rough at some point in the draft.