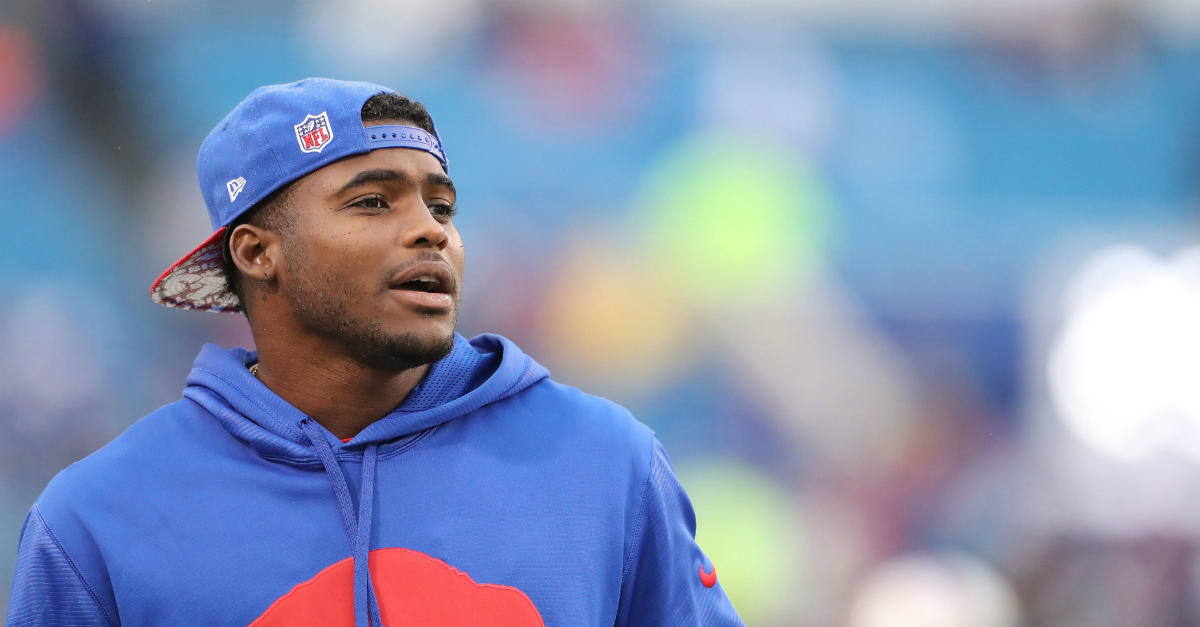 Brett Carlsen/Getty Images
BUFFALO, NY - OCTOBER 30: Aaron Williams #23 of the Buffalo Bills warms up before the game against the New England Patriots at New Era Field on October 30, 2016 in Buffalo, New York. (Photo by Brett Carlsen/Getty Images)
Former Buffalo Bills safety Aaron Williams, who retired at the age of 27, has addressed the Jarvis Landry hit that cost him his career.
Prior to officially calling it a career, Williams hadn?t played since an incident in which Miami Dolphins wide receiver Jarvis Landry launched his left shoulder into the front of his helmet on Oct. 23, 2016, which resulted in head and neck injuries.
In an essay on The Players? Tribune, Williams talks about the Landry hit. We will start with what will feel obvious:
?I feel like it was unnecessary,? Williams wrote of the block. ?He didn?t have to hit me in the chin like he did.?
However, as the tone of the entire piece will touch your heart, Williams then shares his feelings on Landry, which are forgiving in nature:
?I remember when I was a little kid, I used to watch that segment they had on ESPN with all the big hits ? Jacked Up! or whatever it was called. You probably remember it. I used to replay those hits on YouTube like crazy. And a lot of those hits were like the one Landry laid on me. So I can?t be a hypocrite. I glorified that kind of hit myself growing up. Football?s a violent game. [Expletive] happens.?
With CTE discussions becoming more prevalent, a nation can argue over the cost of people playing football. For Williams, it appears he's relatively fine with what it cost him.
Williams finished his career with 257 tackles, 36 pass deflections, seven interceptions, two forced fumbles, one fumble recovery and a touchdown.