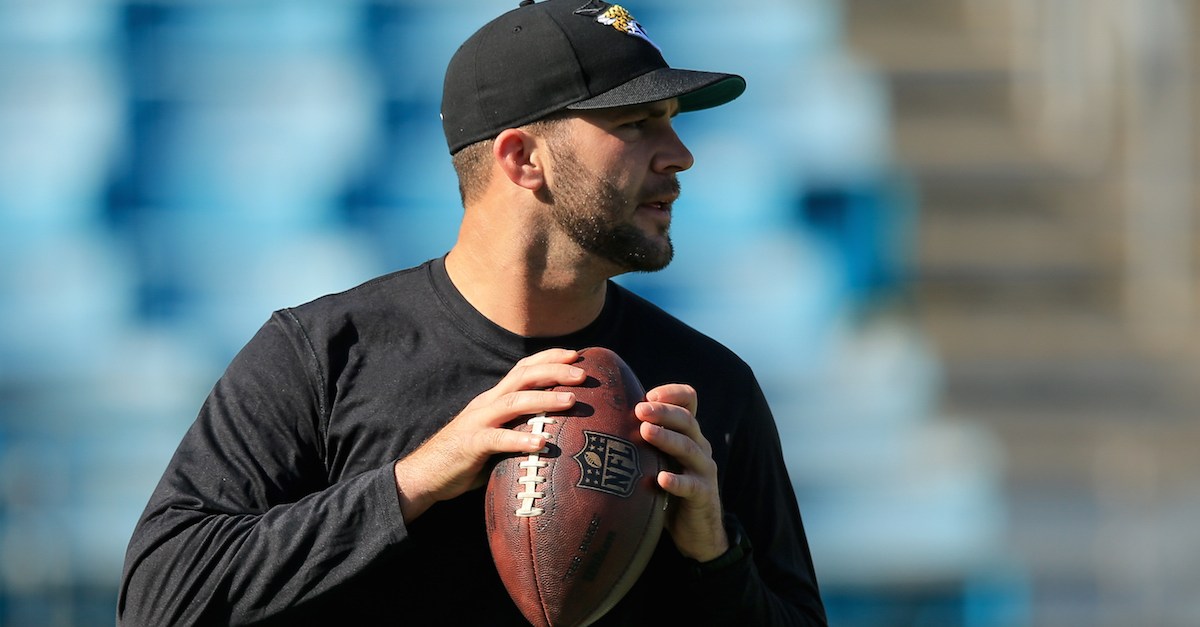 Rob Foldy/Getty Images
JACKSONVILLE, FL - DECEMBER 24: Blake Bortles #5 of the Jacksonville Jaguars warms up before the game against the Tennessee Titans at EverBank Field on December 24, 2016 in Jacksonville, Florida. (Photo by Rob Foldy/Getty Images)
Blake Bortles was already on the hot seat with regard to his position as the starting quarterback of the Jacksonville Jaguars. That comes with the territory when prominent members of his own team seem to be turning on the former No. 3 overall pick before the 2017 regular season even begins.
Then, on Thursday night in front of a national television audience, Bortles was absolutely brutal in a 12-8 loss to the Tampa Bay Buccaneers. Following that showing, Jaguars head coach Doug Marrone did not exactly give Bortles a vote of confidence, instead expressing that the job was "for grabs" and that presumptive Chad Henne could win it.
Bortles' numbers weren't comical during the game, as he did not turn the ball over while completing 8 of 13 passes. However, he accumulated only 65 yards with those 13 attempts and there were multiple misses on wide-open throws that NFL starters simply have to convert in order to survive in the long run.
There have been plenty of encouraging flashes in Bortles' three-year career at the helm but, in the end, there have been plenty of warning signs as well. Frankly, the Jaguars probably would have moved on from him already if their backup option wasn't a journeyman in Henne but, at this point, Bortles seems to have lost the confidence of his head coach and the roster around him.