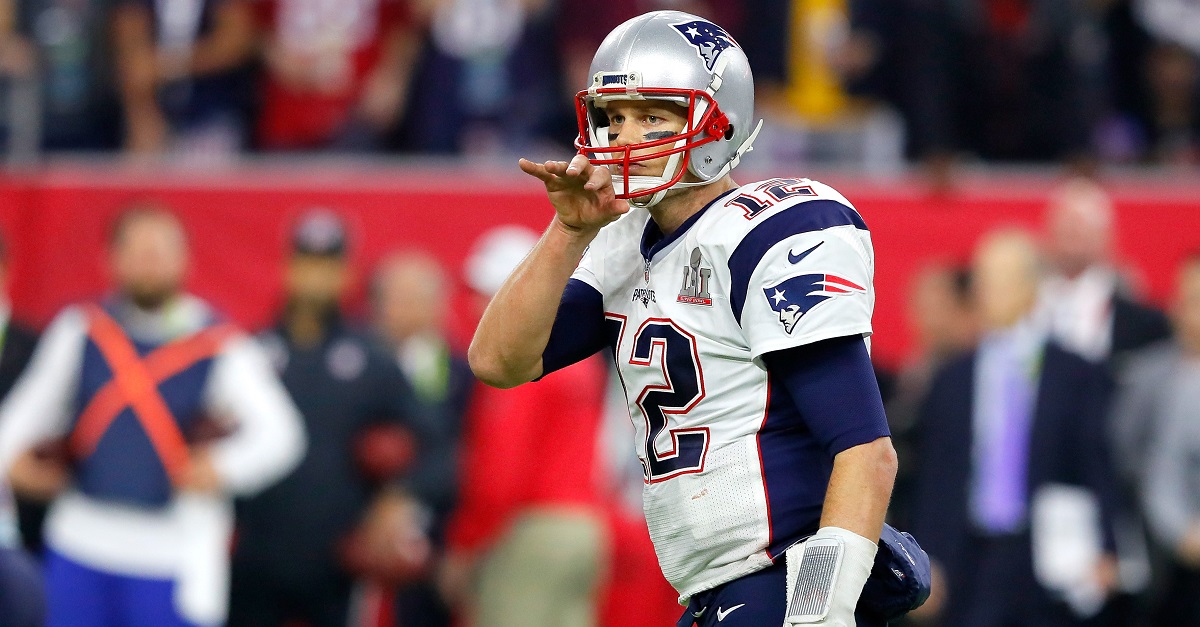 Kevin C. Cox/Getty Images
HOUSTON, TX - FEBRUARY 05: Tom Brady #12 of the New England Patriots gestures late in the game against the Atlanta Falcons during Super Bowl 51 at NRG Stadium on February 5, 2017 in Houston, Texas. (Photo by Kevin C. Cox/Getty Images)
The New England Patriots triumphed over the Jacksonville Jaguars in the AFC Championship Game and, when framed that way, nothing was surprising about the final outcome. After all, the Patriots entered the game as significant favorites to reach the Super Bowl and, after 60 minutes of play, they did just that.
However, the Patriots needed to stage a comeback in order to prevail and many pointed to some officiating decisions as part of the mechanism that allowed New England to success. While no call was insanely egregious on its own, Boomer Esiason of CBS made an interesting comment directed toward the officiating in the aftermath of the game.
Yes, that is Esiason directly referencing a home-field advantage for the Patriots based on the officiating and his full quote is as follows:
?How about this one? Doug Marrone said this was the right call. Barry Church, helmet to helmet, unnecessary roughness. Now it?s Gillette Stadium, so the flags have to come out, don?t they boys? They come out in favor of the Patriots… I don?t know about this call on A.J. Bouye.?
Of course, this would not be the first time that a home team received the benefit of the doubt when it comes to a positive whistle and, as noted by Esiason, a huge pass interference penalty led directly to a touchdown late in the first half. Still, it is another thing entirely for an on-air analyst to suggest, even indirectly, that something untoward was taking place and the reactions to Esiason's words were swift in nature.
At the end of the day, the Patriots probably received more calls than the Jaguars and that was evidenced by the winning team being whistled for only one penalty in the entire game. With that said, New England also had to make plays in order to escape with a victory and they were able to do so.