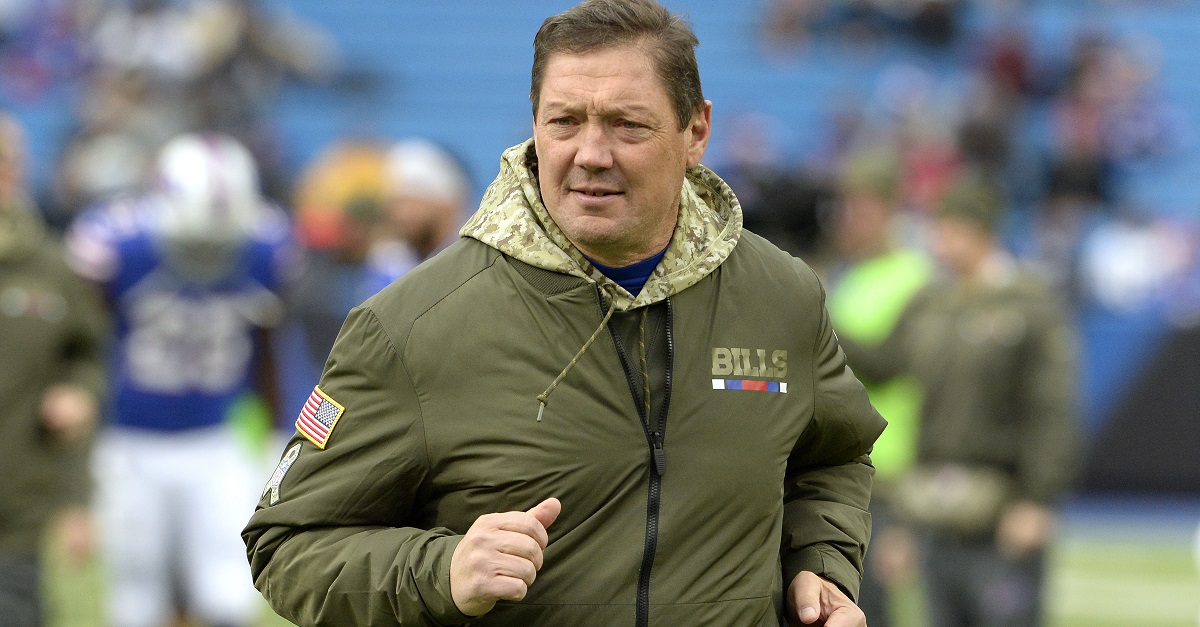 AP Photo/Adrian Kraus
Buffalo Bills offensive coordinator Rick Dennison on the field prior to an NFL football game, Sunday, Nov. 12, 2017, in Orchard Park, N.Y. (AP Photo/Adrian Kraus)
January has been unkind to NFL offensive coordinators and another met a lackluster fate on Friday morning. After the Carolina Panthers parted ways with Mike Shula and the Seattle Seahawks did the same with Darrell Bevell, the Buffalo Bills announced that OC Rick Dennison will be on the outs.
While the Bills made the playoffs in 2017, the team's exit from the playoffs was swift and, on the offensive side of the ball, Buffalo's performance was quite ugly. The Bills managed to post a winning record at 9-7 but Buffalo's offensive DVOA was just No. 26 in the NFL and, even with some personnel constraints, it is easy to see why the front office would not have been thrilled with Dennison's overall performance.
Dennison was a one-year coordinator in Buffalo after a two-year stint with the Broncos in 2015-2016 and, prior to that, he served as the Ravens quarterback coach in 2014. It will be interesting to see what kind of direction the Bills choose for his replacement and, while scheme questions are always intriguing, Buffalo's lack of stability at quarterback (where the organization has failed to place real trust in Tyrod Taylor) makes things even more uncertain than normal.
Buckle up for yet another offensive coordinator search in the league.