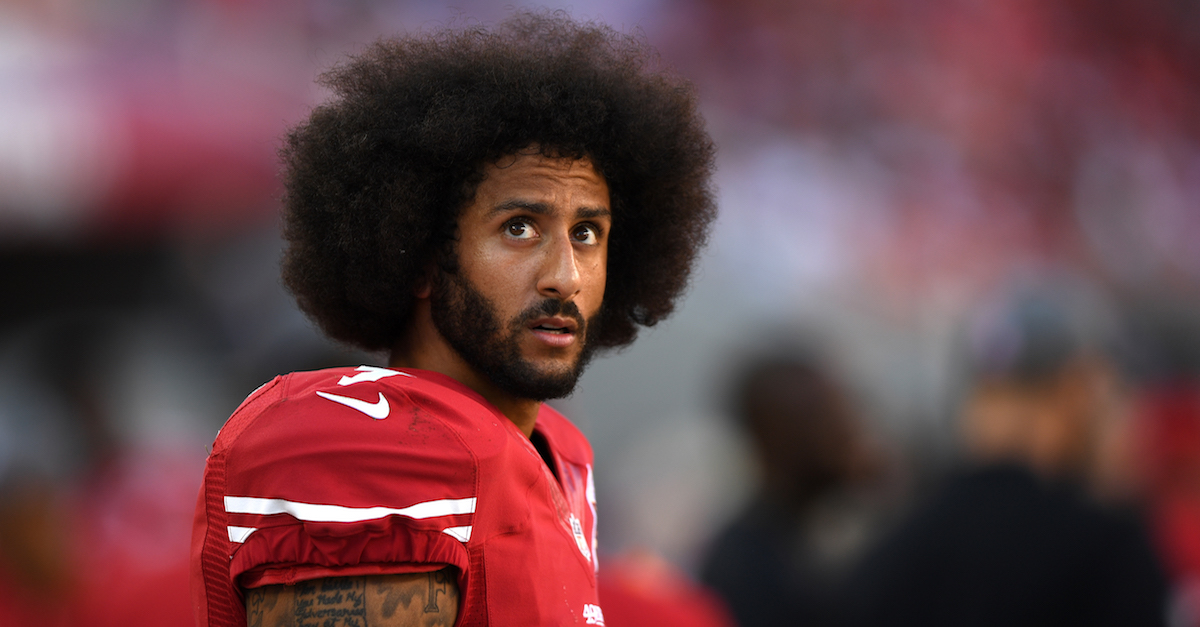 Thearon W. Henderson/Getty Images
SANTA CLARA, CA - OCTOBER 23: Colin Kaepernick #7 of the San Francisco 49ers looks on from the sidelines during their NFL game against the Tampa Bay Buccaneers at Levi's Stadium on October 23, 2016 in Santa Clara, California. (Photo by Thearon W. Henderson/Getty Images)
Things seem pretty bleak for the Cincinnati Bengals.
After starting their season at 0-2, the Bengals fired offensive coordinator Ken Zampese on Friday. Now it seems that quarterback Andy Dalton could be the next person under fire.
According to Pro Football Talk, the "feeling within the locker room" is that Dalton's "leash isn't quite so long" and if the team continues to struggle under interim offensive coordinator Bill Lazor, the three-time Pro Bowler could be benched.
That would mean former Alabama standout A.J. McCarron would take over as the team's starter. However, there's also a feeling among several players that the franchise should consider signing former San Francisco 49ers starter and current free agent Colin Kaepernick.
Kaepernick, 29, remains a free agent after spending his first six seasons with the 49ers. The former starter gained national attention last season for his decision to kneel during the national anthem as a form of protesting social injustice.
Several teams have passed on Kaepernick this offseason as many consider him to be a potential distraction given his constant media coverage. Still, there?s little argument that the former 49ers starter ? who led the team to a Super Bowl appearance in 2012 ? isn?t a better option than many of the backups signed this offseason.
Either way, the Bengals need to provide a spark to an offense that has scored zero touchdowns and nine total points through its first two games.