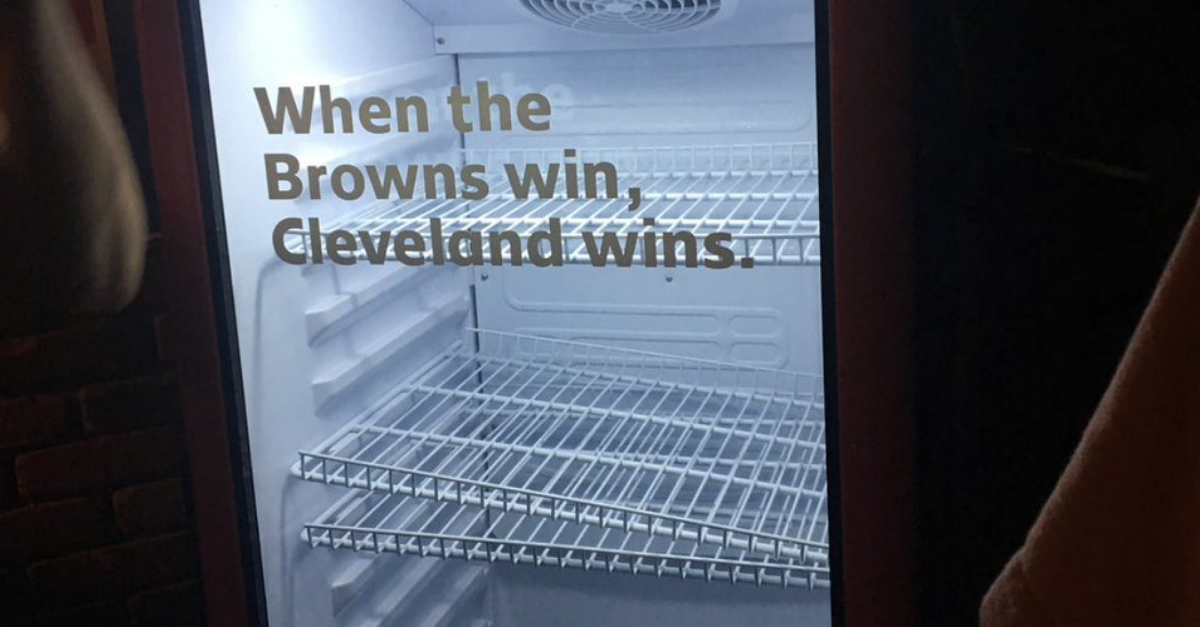 Twitter @darrenrovell
All bad streaks must come to an end, right? A single NFL team cannot possibly endure a winless record for two consecutive seasons. It would just be too cruel and horrifying for everyone. Even the Cleveland Browns proved that to be accurate on Thursday night.
For five weeks, but really for almost two years, Cleveland was eager to throw a massive party to celebrate a regular-season win when the Bud Light ?Victory Fridge? appeared in bars. The Browns were even three-point favorites against the New York Jets. Then, it happened, with a 21-17 victory at FirstEnergy Stadium.
Cleveland?s 19-game winless streak ? the NFL?s second longest in 48 years ? which spanned 635 days is over and the party continued well into Friday morning.
Thanks to rookie quarterback Baker Mayfield and his 201 passing yards, running back Carlos Hyde and his 98 yards with two touchdowns, and clutch plays, including two interceptions down the stretch by the Browns defense, the party of the weekend is officially underway in Northeast Ohio.
Even a shirtless JR Smith of the Cleveland Cavaliers turned up inside FirstEnergy Stadium.
After 37 days, the chains on the ?Victory Fridge? were unlocked at 14 different locations in the Cleveland area, including Barley House and Grayton Road Tavern in the city.
Pandemonium ensued. Not to mention, yours truly got the prediction correct.
The party didn?t stop until the ?Victory Fridge? was empty, and probably continued well after that.
Some might find it silly that this is even a thing, that the free beer Bud Light victory fridges even existed, that it is ridiculous for an NFL fan base celebrate a single victory in September, that a team with a now 5-45-1 record since the start of the 2015 season even deserves this kind of attention.
But in the name of marketing and for the sake of a good dilly, dilly party, this is pretty epic.
Cheers, Cleveland Browns fans. You deserve a little joy.