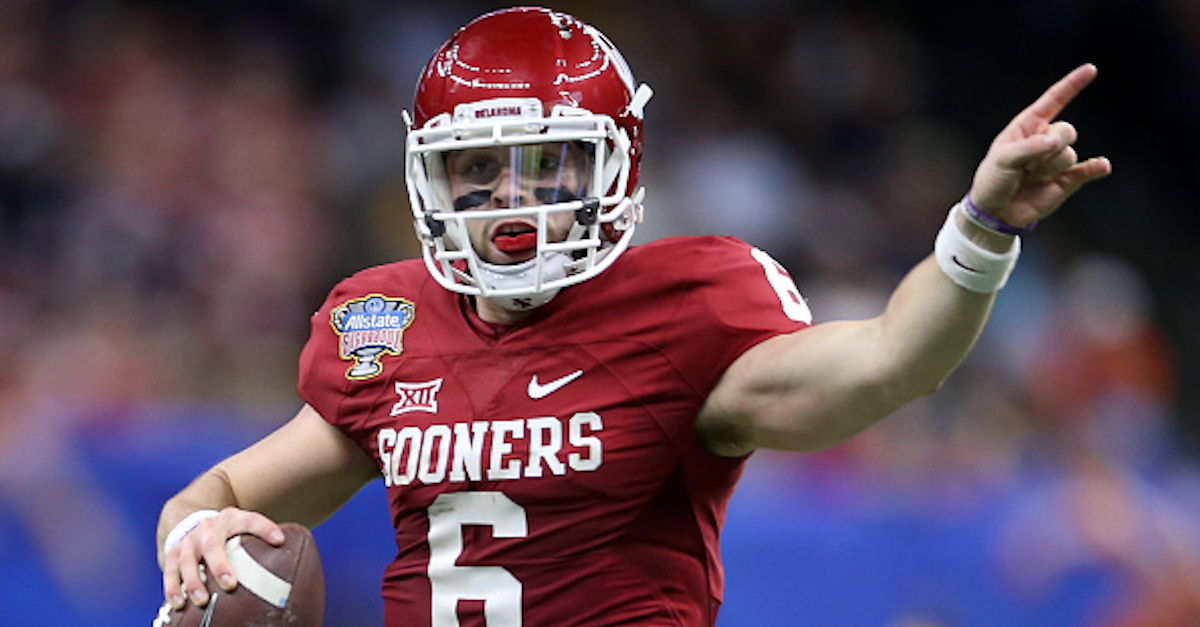 Matthew Stockman/Getty Images
NEW ORLEANS, LA - JANUARY 02: Baker Mayfield #6 of the Oklahoma Sooners looks to throw a pass against the Auburn Tigers during the Allstate Sugar Bowl at the Mercedes-Benz Superdome on January 2, 2017 in New Orleans, Louisiana. (Photo by Matthew Stockman/Getty Images)
Baker Mayfield might be the most intriguing NFL Draft prospect in this year's crop of young talent. He has the skill and talent to be a starting quarterback in the league, but he doesn't come without his baggage. He has had some off the field issues as well as some issues he's dealt with on the field with teams going after him all season.
Now, FOX Sports analyst and resident hot take artist Colin Cowherd believes that Mayfield is "undraftable" because of his run-in with police last year during the offseason.
Last February, he was booked for public intoxication and disorderly conduct, as well as fleeing and resisting arrest. Here's some video of the incident:
While that is not a good look, Mayfield has shown that he's grown from the experience and hopefully that will be enough for teams to want to draft him. He's definitely one of the top five quarterbacks in this class and that means he is pretty much guaranteed to get drafted, even if it isn't in the first round like some people believe.
Cowherd is of course taking his opinion to the extreme because there is absolutely no chance that Mayfield ends up becoming an undrafted free agent.