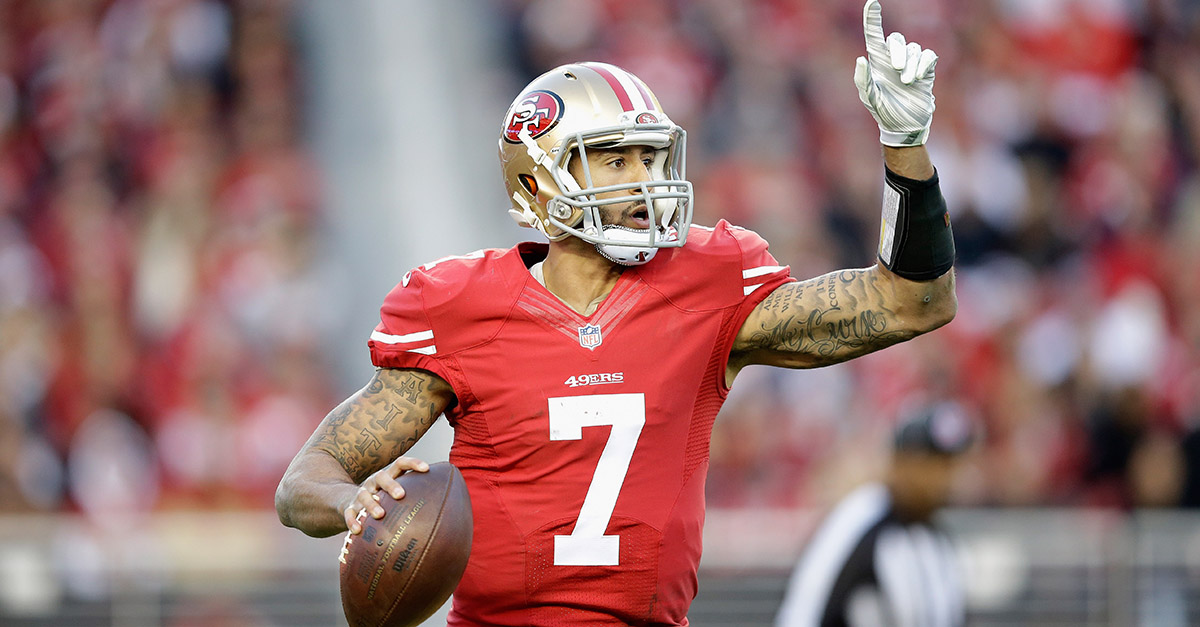 Ezra Shaw/Getty Images
There has been plenty of buzz about potential boycotts and the loss of viewership with regard to Colin Kaepernick's silent protest during the 2016 NFL season. However, a petition now exists that flips that around in full.
The petition, listed on Change.org, gathered more than 29,000 digital signatures. It declares that people will be boycotting the NFL if Kaepernick does not find gainful employment in the league before the start of the 2017 campaign.
Further details can be found here:
If you are appalled by this, then show your power by boycotting the NFL until Kaepernick gets signed to a team. This means to not watch any games, no social media comments about your favorite team before/during/after the games, don't attend the stadiums, and don't buy any merchandise which represents the league or your favorite team.

We understand NFL is very important to you. We also understand the purpose of Colin Kaepernick's protest is FAR more important than any games you will ever watch. Simply put, if things stay the same for the way America — where "all men are created equal" — treats people of color, then your loved ones, friends, and children will eventually be affected as well.
Of course, there is nothing binding about this and no way for it to be enforced. In the same breath, it is impressive that this many people would take up the cause while giving up the most popular sport in the country.
It remains to be seen if Kaepernick will find a team in the near future but, if he doesn't, a lot of people are prepared to ignore the NFL completely.
This post was originally published August 5, 2017. At that time, the petition had 29,000 signatures and is still ongoing this season.