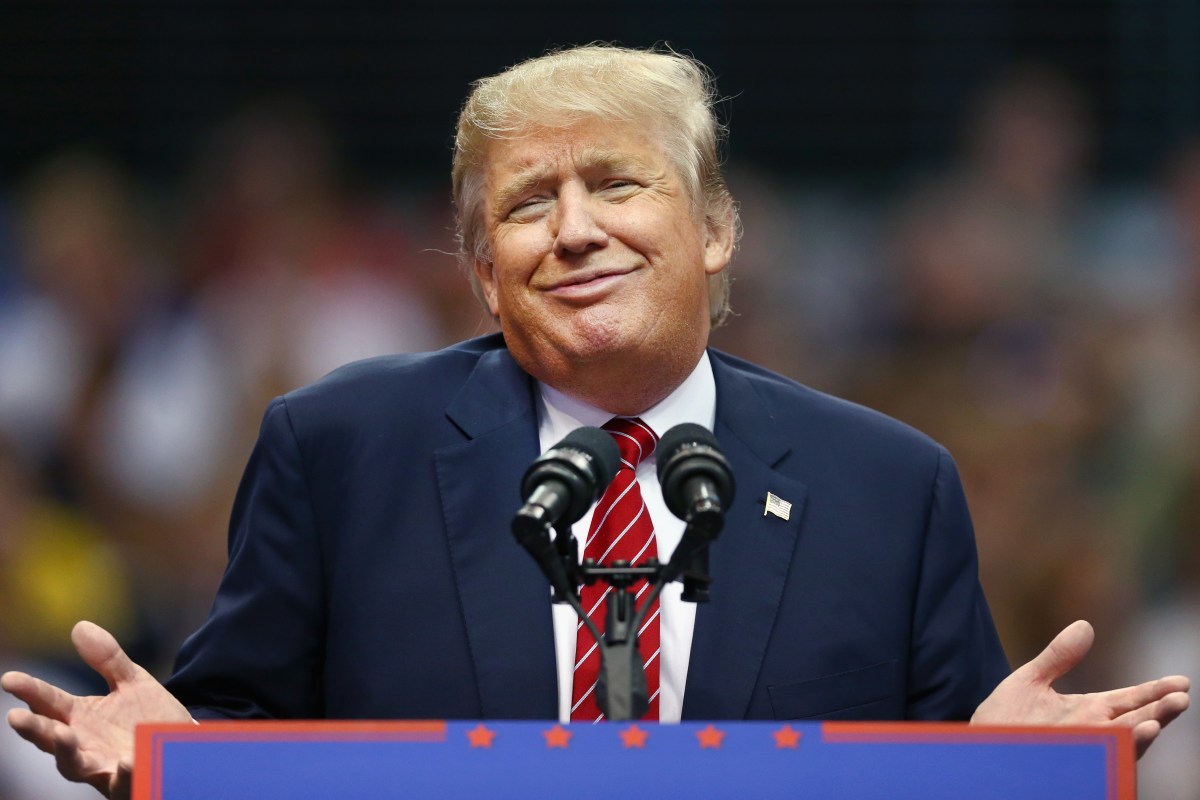 Tom Pennington/Getty Images
DALLAS, TX - SEPTEMBER 14: Republican presidential candidate Donald Trump speaks during a campaign rally at the American Airlines Center on September 14, 2015 in Dallas, Texas. More than 20,000 tickets have been distributed for the event. (Photo by Tom Pennington/Getty Images)
The nation is at a crossroads. Its people are divided, frustrated, aggravated, and exhausted.
And, on Sunday, we saw a physical demonstration of that when many of the NFL's stars decided to send a message.
It was a message that they are tired of the cultural, racial inequity that continues to leech onto our society. Some players knelt during the national anthem. Some locked arms. Some held fists in the air.
If you asked Donald Trump about these men, however, he'd say some reckless things and call for them to be removed from the field before eventually losing their jobs.
First of all, that wouldn't solve anything. Second of all, there are plenty of people who would argue that any NFL player who kneels during the national anthem shouldn't be the one losing his job. NBC's NFL analyst, Cris Collinsworth, is one of those people.
In fact, Collinsworth believes Trump should apologize for his comments regarding NFL players protesting the national anthem.
Trump will not apologize — not in a million years. But should he?
[h/t For The Win]