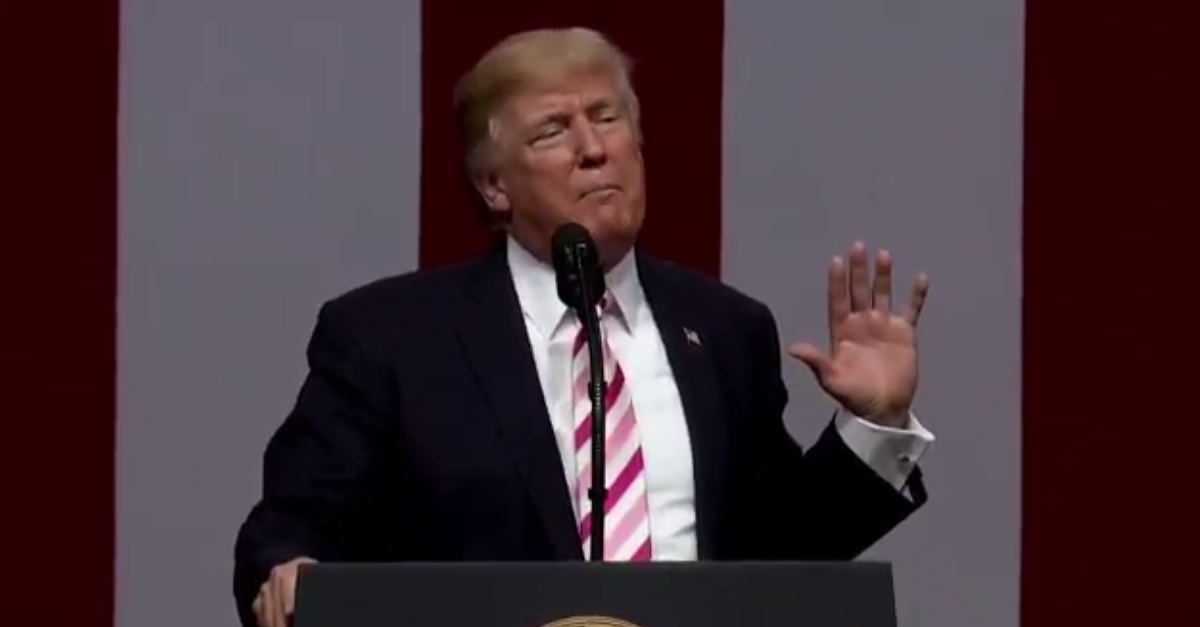 Nick Ramsey/Twitter
Games start early on Sunday, as the Baltimore Ravens and Jacksonville Jaguars kickoff at 9:30AM ET in London to start off the day.
Many viewers will be watching on Sunday to see what kind of response the NFL has after comments from U.S. President Donald Trump this weekend. Ahead of that, Trump has given one last statement before the start of games Sunday, again slamming the league for the positions that have been taken over the national anthem protests.
Related: Colin Kaepernick's mother responds to President Donald Trump following national anthem protest comments
This comes after Trump started some controversy on Friday evening, commenting on the anthem protests by saying that NFL owners should respond to the player protests with the phrase "get that son of a bitch off the field."
Wouldn't you love one of these NFL owners… when someone disrespects our flag say, "Get that son of a bitch off the field, right now, out, he's fired."
The President has not been shy with his comments, as he doubled down on Saturday amid another battle he waged with the NBA's Golden State Warriors and former MVP Steph Curry. Curry had said that he had no intentions of doing the traditional White House visit, to which Trump responded by saying that Curry's invitation had been rescinded. The Warriors announced later in the day that the whole team would not be taking the trip after the President's comments.
For the two battles, Trump has drawn criticism far and wide, including from NFL commissioner Roger Goodell and former NBA MVPs LeBron James and Kobe Bryant. NBA commissioner Adam Silver also released a statement, expressing his disappointment that Trump and the Warriors were unable to put aside their differences and reach a resolution.