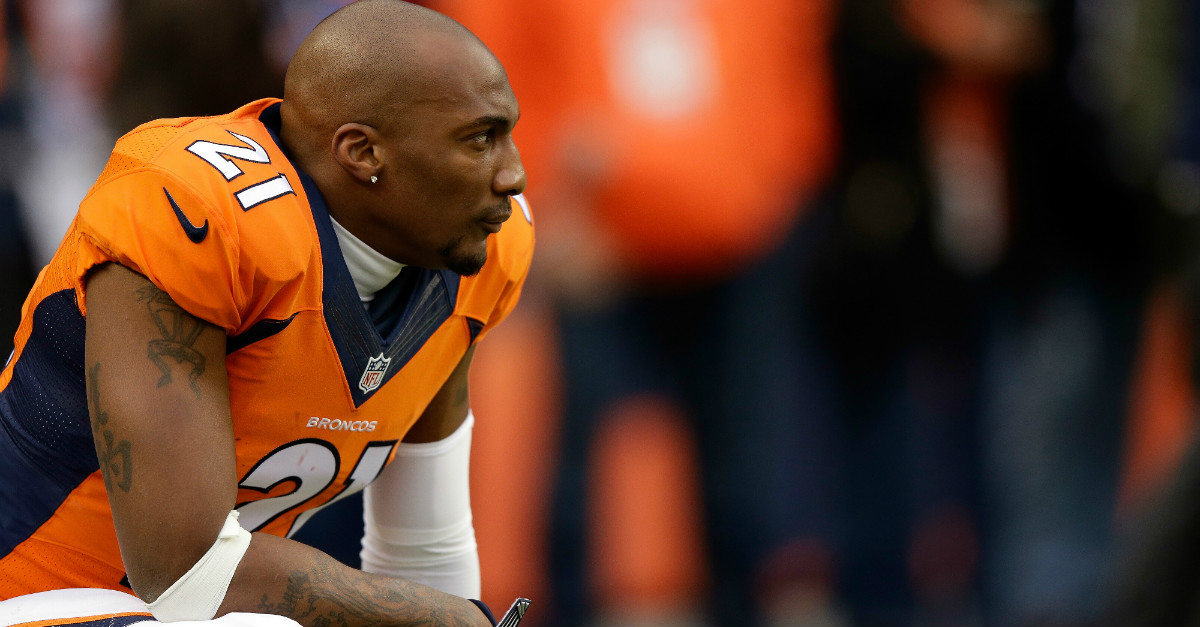 Ezra Shaw/Getty Images
According to WFAA out of Dallas, police have concluded their investigation into a incident this summer that involved Denver Broncos corner Aqib Talib. Police have apparently confirmed previous reports that a gunshot wound that Talib had suffered was self-inflicted, and that Talib's claim that he was shot by someone else was "unfounded".
Talib was initially taken to a Dallas hospital on June 5 after suffering a gunshot wound to his right leg. The gunshot reportedly missed major ligaments and arteries, and Talib was released after receiving stitches.
The incident reportedly happened after a fight at a Dallas nightclub, which isn't a first for Talib; he was also investigated for an assault claim in 2015 due to an incident at a strip club in Dallas.
No charges have been filed in either incident.
Talib has played in all four games for Denver this season, recording three interceptions. He could still face suspension from the NFL, but ESPN is now reporting that the NFL has yet to make a decision on if it will suspend the cornerback. ESPN's Adam Schefter initially reported that the NFL was considering giving Talib a suspension as lengthy as eight games earlier in the year.