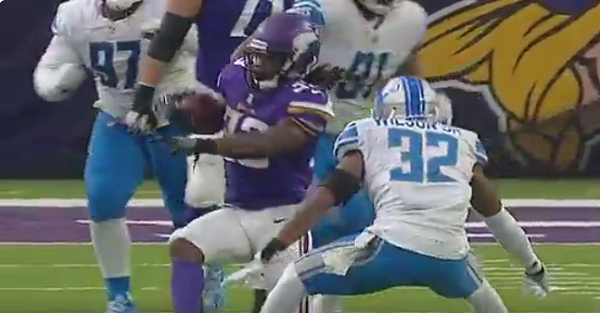 @WorldofIsaac/Twitter
@WorldOfIsaac/Twitter
Former second round pick and stud rookie running back Dalvin Cook was off to a great start this season, but he is now done for the year after suffering a non-contact torn ACL.
You can see him grab his knee immediately as he goes down. He had 66 rushing yards and a touchdown on 13 carries against the Detroit Lions on Sunday.
Cook had 82 receiving yards and 230 rushing yards to go with a touchdown coming into the game.
The Patriots lost Julian Edelman for the year in the preseason to a similar injury. It was also non-contact and it turned out to be a torn ACL.