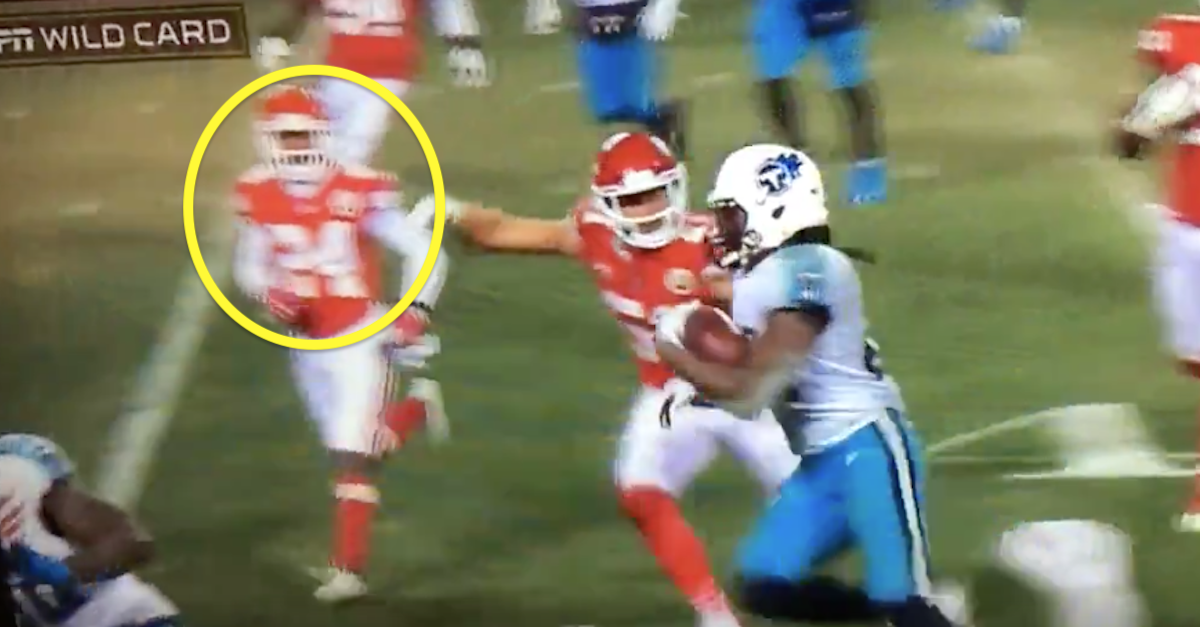 @MMehtaNYDN/Twitter
Darrelle Revis suddenly joined the Kansas City Chiefs in the middle of the team's playoff run, and he didn't exactly bring "Revis Island" with him.
While the veteran 32-year-old pro played relatively well during his short tenure, on the most important play in the team's season, one NFL reporter called him an embarrassment for his effort.
Revis was set at the line of scrimmage and moves with redirection as wideout Eric Decker shifted across to the right. Revis read the run play and when he maybe could have excelled to help stop running back Derrick Henry, he clearly gives up on the play.
Revis has played 10 seasons in the NFL, winning the Super Bowl with the New England Patriots.
He?s a former first-round selection who has played two stints with the New York Jets, one year with the Tampa Bay Buccaneers and one season with the Patriots.
In 2015, Revis signed a 5-year, $70 million contract of which $39 million was guaranteed. For that, the Jets got the typical Revis performance, but someone who only resembled the former great in 2016. He was routinely torched by quarterbacks who spent a career avoiding his side of the field. A.J. Green, the Cincinnati Bengals wide receiver, treated Revis like a Pop Warner player in Week 1, going off for 180 yards. From there, it went downhill, with Revis famously telling the New York media,?I?m old,? and a confidant saying he?d lost his will to play.
He was released in February and hadn?t sniffed a field until landing with the Chiefs.