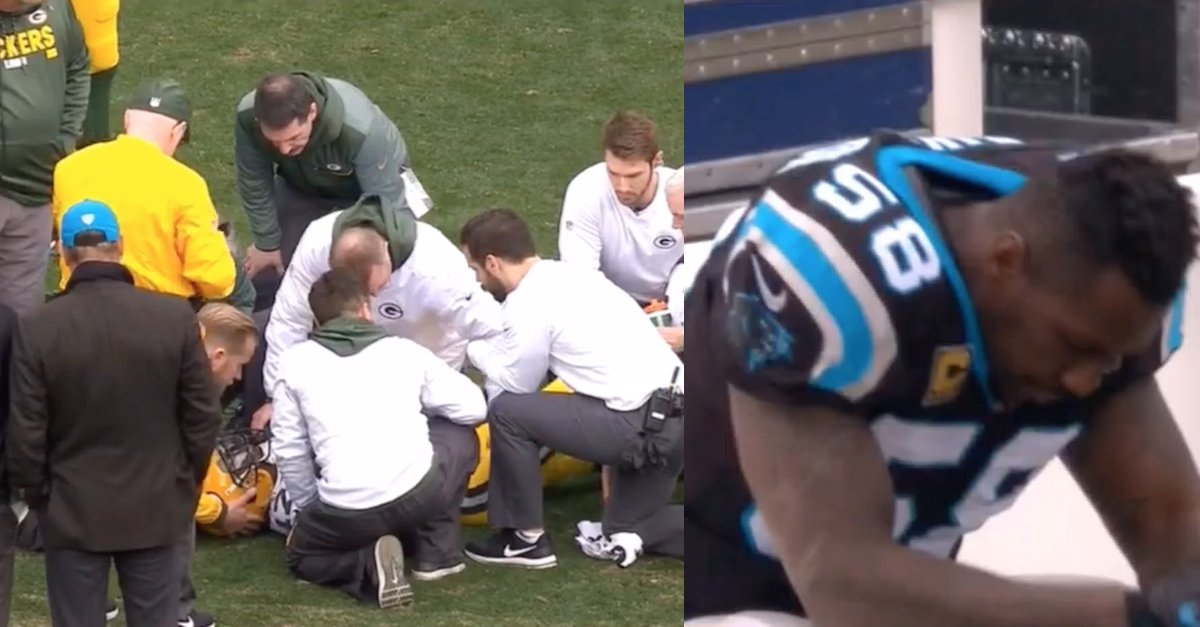 NFL screenshot
Green Bay Packers wideout Davante Adams has been knocked out of a game for the second time this season after taking a truly devastating hit to the helmet.
After he was hospitalized following a hit against the Chicago Bears earlier in the season, Adams was the recipient of a nasty helmet-to-helmet blindside block on an interception return during the third quarter of Sunday's game against the Carolina Panthers.
Understandably frustrated, Adams was shown giving the finger to fans has he was helped to the locker room.
Adams returned to the field 10 days after taking the shot against the Bears to score the game-winner against the Dallas Cowboys earlier this season.
Hopefully, he recovers after this nasty shot.
Adams has been ruled out for the game with a concussion.