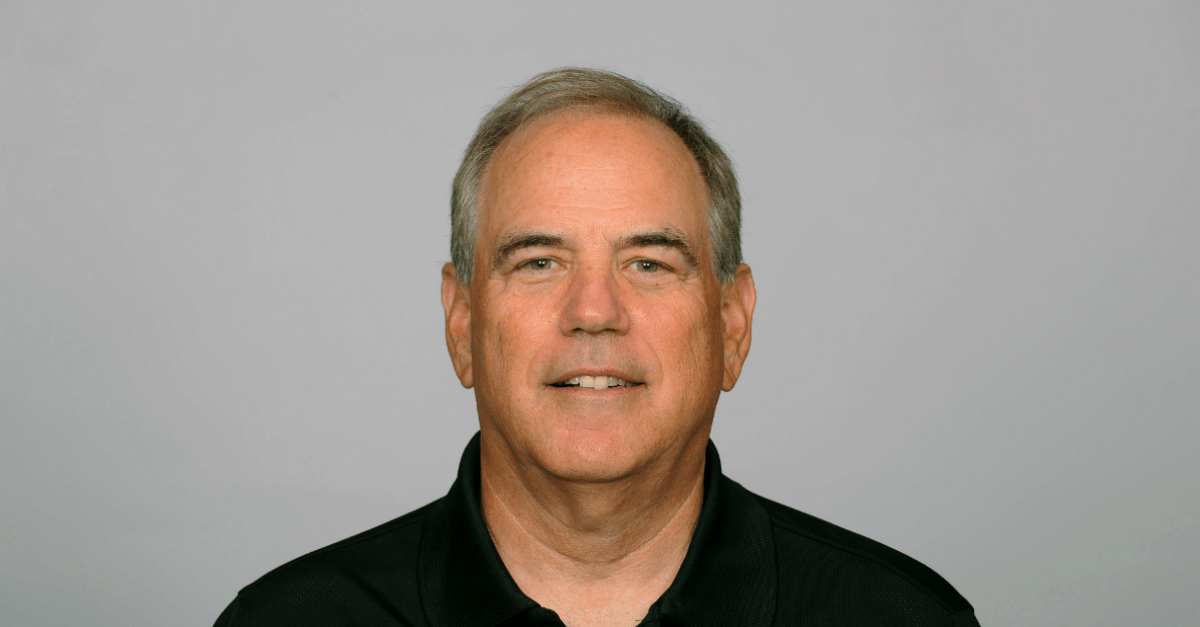 NFL via Getty Images
BALTIMORE, MD - CIRCA 2011: In this handout image provided by the NFL, Dean Pees of the Baltimore Ravens poses for his NFL headshot circa 2011 in Baltimore,Maryland
Former Baltimore Ravens defensive coordinator Dean Pees had retired just earlier this month, but it appears he is not quite done with the game. Now, he will be joining Mike Vrabel's staff in Tennessee.
Pees retired pretty suddenly after the Ravens lost to the Cincinnati Bengals in the last week of the season, which gave the Buffalo Bills a playoff berth. However, it looks like the 68-year old just couldn't say no to the game given this opportunity with a team that should make the playoffs in 2018.
Prior to his stay with Baltimore, Pees spent time with the New England Patriots as a defensive coordinator from 2006-09. He also had a stint in college with Kent State, in which he was the program?s head coach. He was also the linebackers coach for the Ravens when he joined the team in 2010.