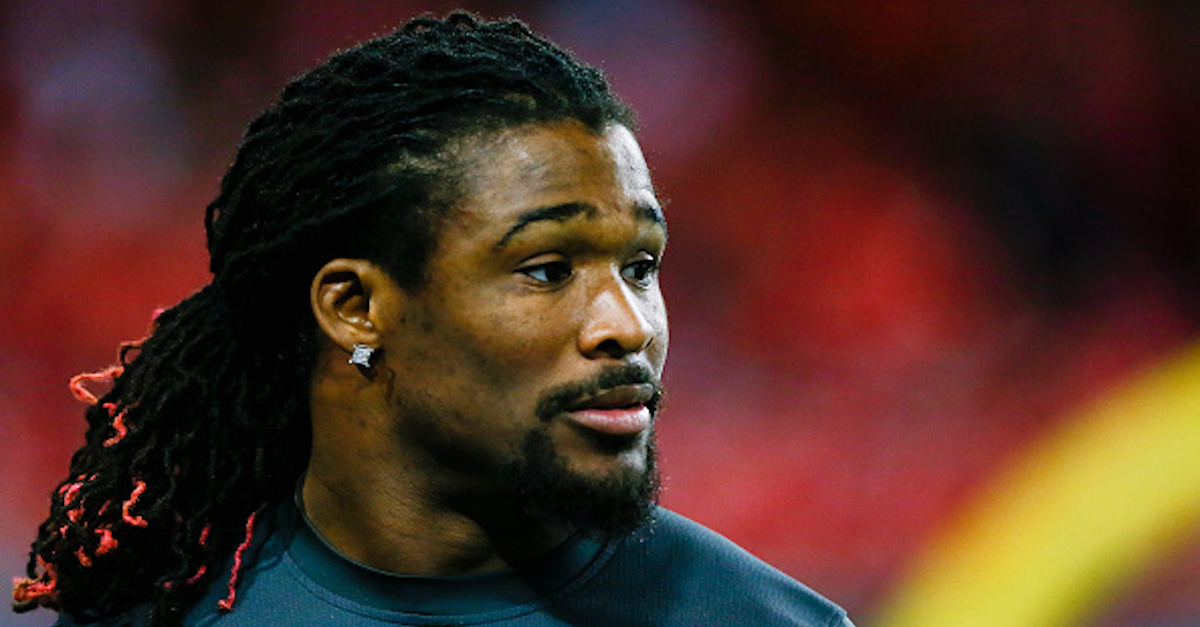 Kevin C. Cox/Getty Images
ATLANTA, GA - DECEMBER 28: DeAngelo Williams #34 of the Carolina Panthers stands on the field during warm ups prior to the game against the Atlanta Falcons at the Georgia Dome on December 28, 2014 in Atlanta, Georgia. (Photo by Kevin C. Cox/Getty Images)
Running back DeAngelo Williams has played 11 seasons of NFL football, but that might now be over.
In a tweet sent out, after appearing on television, Williams hinted at the idea that his career might be over.
Last season, Williams wanted to return to the league, but never received a phone call from any NFL franchise. In turn, this might be the player being forced to retire not exactly on his own terms.
From back in July:
?I?m definitely playing football [this year],? Williams told Adam Schefter. ?I guess you could say I?m waiting on the phone call. I guess you could say that. I mean, not ?guess.? You can say that. I?m waiting on the phone call. With a GM, or head coach, or whoever decides they need my services. I?ll be ready. You can rest assured of that. I work out every day. I keep in shape because I know once that phone call comes ? when it comes, not if, but when it comes ? then I?ll be ready to step up and deliver because that?s what they are asking of me when they place that phone call.?
He played running back for two seasons in Pittsburgh, mainly used as the backup to Le?Veon Bell, though he did start 10 games in 2015 when Bell missed much of the season due to a two-game suspension and then a knee injury.
Williams more than picked up the slack for the Steelers that season, notching 907 yards and 11 touchdowns. In 2016 he played in nine games, starting four. Bell was Pittsburgh?s main rushing option last season, but still, Williams was able to notch 343 yards and four touchdowns on 98 carries. He also caught two touchdown passes, proving that he?s the type of ?dual-threat? running back that can make a defense very weary.
Maybe he should see if Vince McMahon's XFL has a need for a veteran running back?