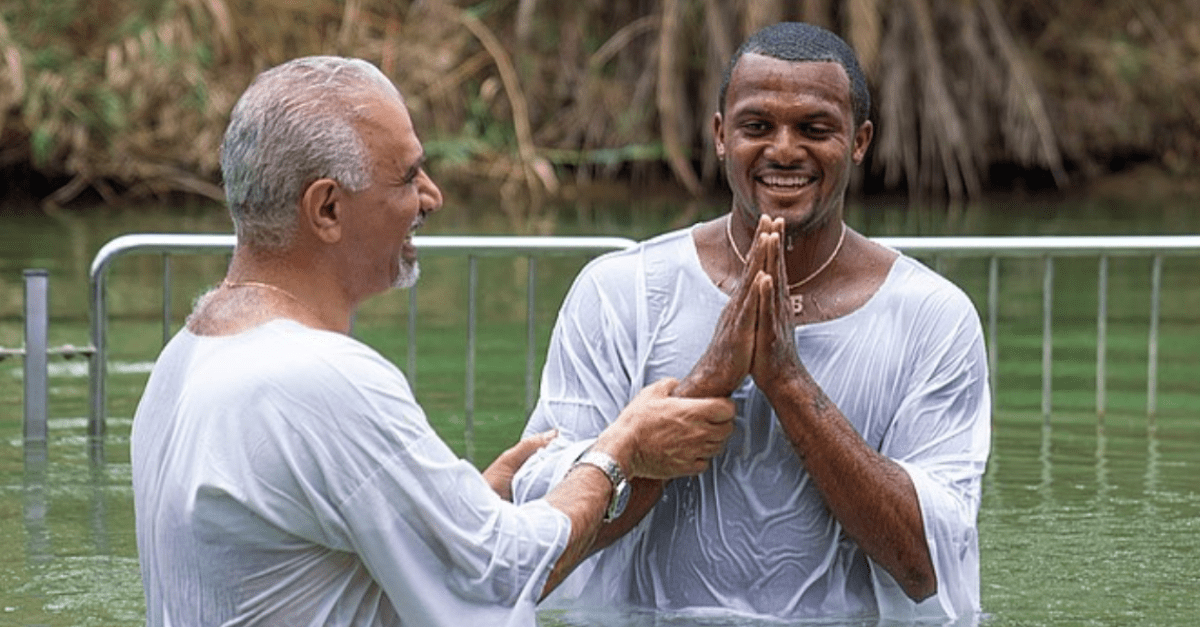 Instagram: Deshaun Watson
Whether it?s making a good impression on your teammates or taking a vacation, there is no right or wrong way to spend the NFL offseason. After all, this is the player?s free time, and they deserve the opportunity to anything they want. And with that said, Houston Texans quarterback Deshaun Watson is currently on the trip of a lifetime.
For the past week or so, Watson has been in Israel with the nonprofit group America?s Voices. He went to Jesus? hometown of Nazareth, went tubing in the Sea of Galilee, went through Mary Magdalen?s hometown, and saw the first church in Capharnuan alongside trainer Quincy Avery.
The 2018 Pro Bowl selection called them ?life changing experiences? and perhaps none will be as memorable as this: Deshaun Watson got baptized in the Jordan River.
RELATED: Deshaun Watson Sends Alabama Star Inspirational Message
What an amazing trip, sponsored by America?s Voices, an organization which specializes in these week-long missions with American headliners like Watson. And needless to say, the 23-year-old signal caller is cherishing each and every moment along the way.
"This is a part of the world which gets a lot of attention internationally, and this is a chance for me to look beyond the headlines and learn more about the history and culture of this land. I have been blessed to visit many countries around the world, but the chance to visit the Holy Land, see the sites and meet the people of this special place, truly is a special blessing and an amazing opportunity.?

? Houston Texans Quarterback Deshaun Watson, via ABC 13
There?s still some amazing spots Watson will visit before his trip is over, but it?s already one he will never forget.