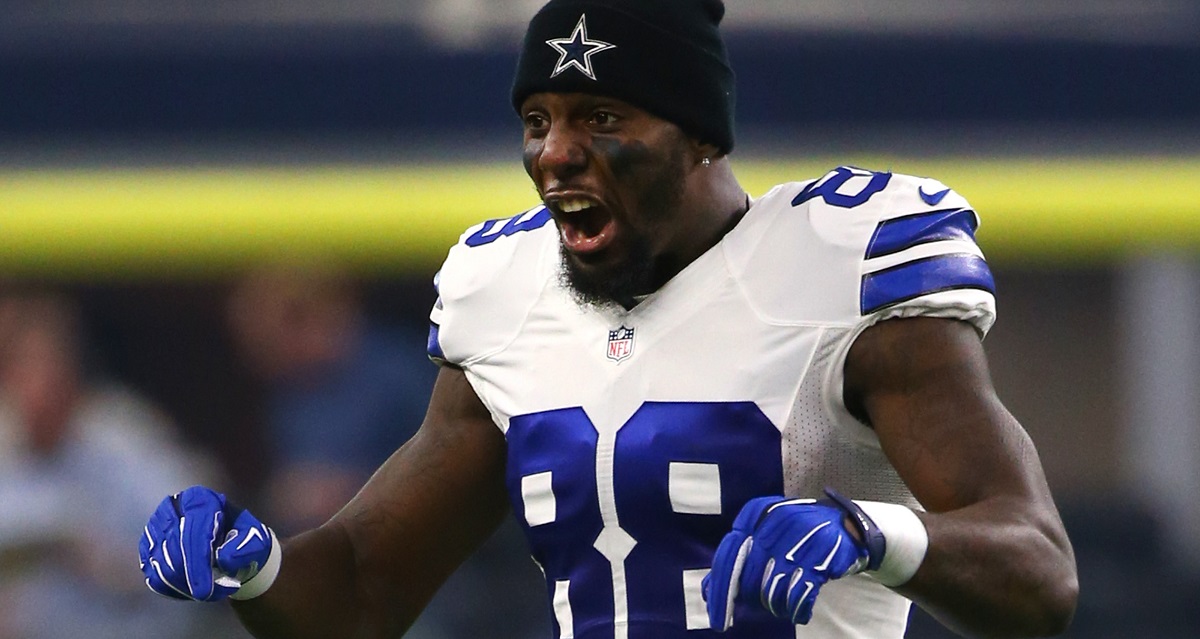 Tom Pennington/Getty Images
ARLINGTON, TX - NOVEMBER 1: Dez Bryant #88 of the Dallas Cowboys walks the playing field before the Cowboys take on the Seattle Seahawks at AT&T Stadium on November 1, 2015 in Arlington, Texas. (Photo by Tom Pennington/Getty Images
Since Dez Bryant signed a five-year, $70 million deal in 2015, his numbers have slipped and he hasn't produced like a No. 1 wide receiver.
Bryant caught 69 passes for 838 yards and six touchdowns in 2017, and there has been speculation that the Dallas Cowboys could cut him this offseason to save $8.5 million. He's due $12.5 million the next two seasons, so the team could look to cut him and replace him in the upcoming draft or in free agency.
The Cowboys' previous star in the No. 88 jersey, Michael Irvin, said on the Dan Patrick Show that cutting Bryant would be a mistake.
Related: Cowboys remain America?s Team, and money spent this season proves it
"You don't find No. 1 receivers hanging off trees like leaves," Irvin said. "So what are you gonna do, let Dez go? Who you got to replace him? You think they can just find No. 1 receivers? Every team would have 'em. They'd litter 'em. They would litter 'em. You don't find them this easily. The Cowboys would be stupid — stupid — to let this boy go right now."
Bryant, 29, has had health concerns over the last three years, and his chemistry with Dak Prescott hasn't been as good as his chemistry was with Tony Romo.
Irvin said Bryant has to help Prescott progress into a top quarterback, and he thinks the two deserve another year to work things out.
"Back up, back up off 88 right now. And trust me, trust me — give it time," Irvin said. "This was a tough year for the Dallas Cowboys. … It was a tough year. I say let's reload, shoot one more shot next year. Things don't go down, then you start making changes."
The Cowboys have some holes to fill on both sides of the ball this offseason, so it's possible they could cut Bryant to address other needs. They need another wide receiver anyway, but they also have issues on the defensive side of the ball.
This will certainly be a situation worth monitoring this offseason.
(h/t ESPN)