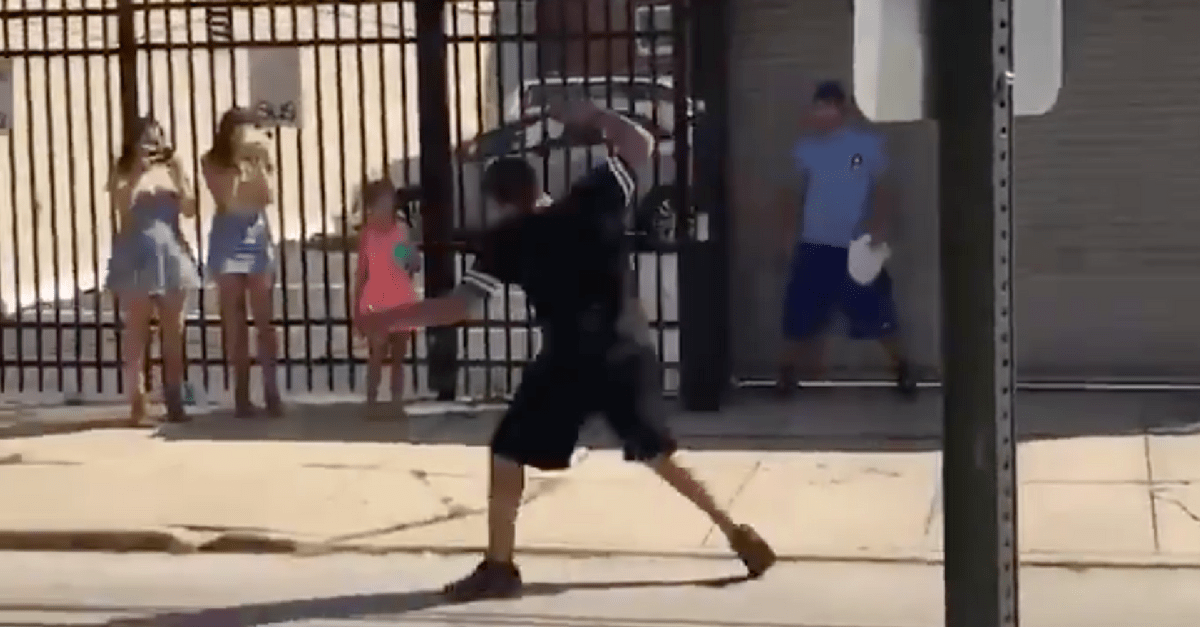 Twitter: @DonnyFootball93
Philadelphia Eagles fans are some of the most dedicated fans out there. And by dedicated, that really means just crazy. They are incredible hecklers and then will immediately point out they won last year?s Super Bowl over the New England Patriots, in case the first 10,000 times weren?t enough.
Well, it?s time to add one more thing to the list.
Eagles fans weirdly watched the Super Bowl LII replay following the World Cup finale earlier this month, and now a group of friends ran the iconic ?Philly Special? play for a gender reveal.
This is not a joke. This is not a drill.
This is most Philly thing ever, but hey, why not?
When it is the most important and iconic play in one of the franchise?s biggest games ever, it deserves to have a creative remix.
And what better way to do it?
Give credit to the father-to-be for rolling with the creative idea, actually catching the ball, and making sure the touchdown spike was legit.
Also give credit to his crew for running the NFL play to perfection.
Seriously, they did a great job with it on the streets in Pennsylvania.
The Philly Special was a play requested, and ran to perfection, by quarterback Nick Foles to help the Eagles take down the Patriots, 41-33, at U.S. Bank Stadium in Minneapolis, Minnesota.
It was a trick play that resulted in Foles being on the receiving end of a touchdown.
Naturally, the play had some controversy attached to it as well.
No matter what, though, the Eagles won, and this new dad wanted to make sure the world not forgot how legendary the play.
Congrats on the kid for becoming a viral sensation, and providing more proof that Eagles fans do some of the craziest things.