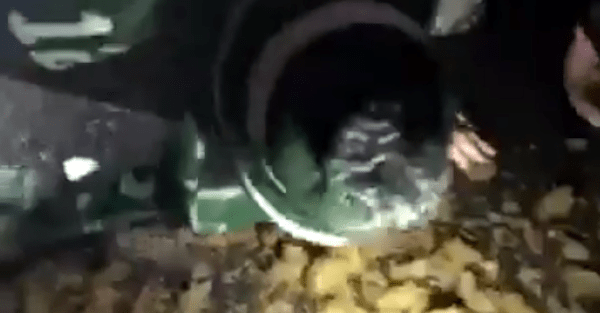 @murphy818/Twitter
@murphy818/Twitter
The Philadelphia Eagles survived the New England Patriots in Sunday's Super Bowl LII thriller, 41-33.
After the game, all hell broke loose in Philadelphia with one Eagles fan taking things to disgusting levels by taking a giant chomp of horse poo.
For the Eagles first ever Super Bowl win, apparently nothing was sweeter than chomping on some horse crap.
Be easy Randall Cunningham jersey wearer, you're now a legend in Philadelphia.
(H/T Deadspin)