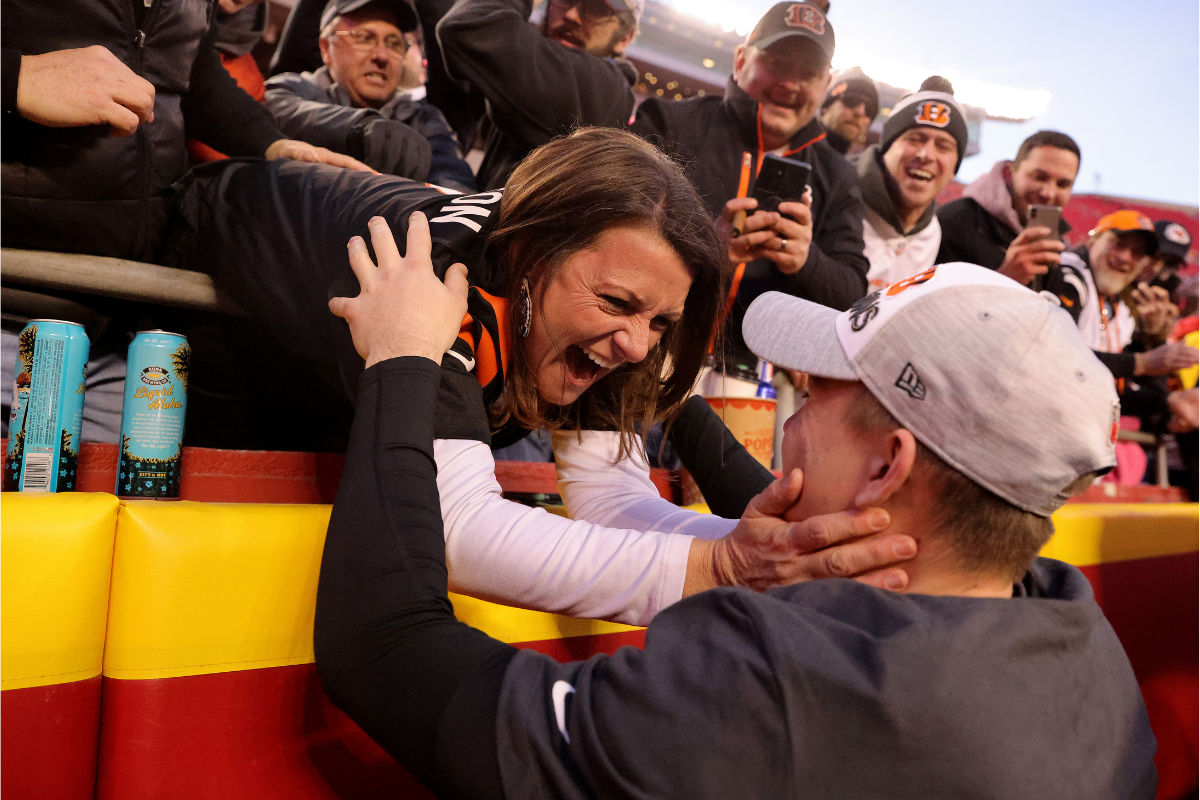 David Eulitt via Getty Images
Evan McPherson is already the second best kicker in the league as a rookie. The only leg that stands in front of him is Justin Tucker's, but given how McPherson's first year in the NFL went, he could easily be the GOAT when his career is all said and done.
The Cincinnati Bengals kicker has made 28 of 33 field goals, including nine over 50 yards, and converted 46 of 48 extra points so far this year. His consistency birthed the nicknames "Money Mac" and "Shooter." Why he doesn't yell "Choke on that, baby!" after every make is beyond me.
McPherson has been great all year, but he proved the Bengals made the right move by drafting him in the fifth round of the 2021 NFL Draft with his clutch gene in the playoffs.
He hit a walk-off 52-yard field goal to beat the Tennessee Titans in the AFC Divisional Round. He followed it up by ripping a 31-yarder against the Kansas City Chiefs in overtime of the AFC Championship Game to send Cincinnati to its first Super Bowl in 33 years.
Following the latter game-winner, McPherson bolted to the stands to celebrate with the person who has supported him since day one: his mom.
Evan McPherson's Mom Amber Norman McPherson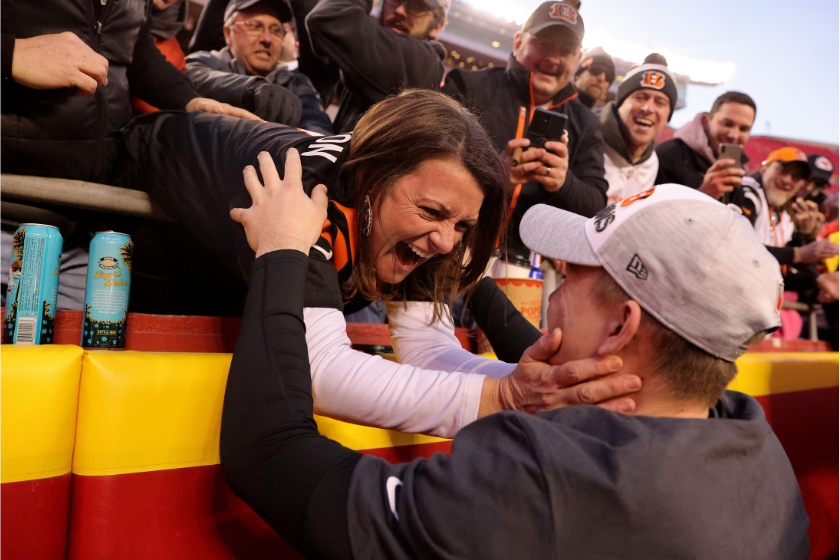 RELATED: Auburn Commit Breaks NFL Brother's FG Record With 61-Yard Moonshot
The McPhersons are a kicking family.
Logan McPherson, the oldest brother, started the McPherson run of All-State selections at Alabama's Fort Payne High School and kicked at Louisiana Tech University. Evan, the middle brother, had a prolific high school career and was a stud at Florida. Alex, the youngest, broke Evan's state record for the longest field goal with a 61-yard moonshot this past fall. He'll be a freshman at Auburn next year.
The McPherson boys grew up playing soccer, but once Logan started pursuing kicking, Evan followed suit. Even if he didn't want to admit it.
"The moment [Logan] came home and showed some interest in kicking, Evan went out and put some poles on his soccer goal," Amber told Huntsville, Alabama's WZDX. "PVC pipe. Two inch PVC pipe. And tied them to the goal so he could have a field goal. And I said 'are you going to be like your brother?' He was like 'no.'"
With all the leg talent in the genes, Amber aptly made her Instragram handle "myboyskick." Her account celebrates her son's accomplishments such as Evan's budding NFL career, Alex inking his commitment to Auburn and the birth of Logan's first child.
Like their sons, Amber and the patriarch of the McPherson family, LaDon, attended For Payne Payne High. They'll celebrate their 30th wedding anniversary in March. She went on to study social work at Jacksonville State University in Alabama after high school, according to her Facebook.
Evan entered the AFC title game a perfect 11 of 11 on postseason field goals. His 12th secured Cincinnati's spot in the Super Bowl. The commotion after the kick was wild to be expected. Evan was swarmed by his teammates, and they festivities ran rampant on the field.
The clutch kicker made sure to find his mother before going back to the locker room. You can bet the same thing will happen if Evan wins a third-straight game for the Bengals on another walk off. This time, he could have the Lombardi Trophy with him.
Related Videos