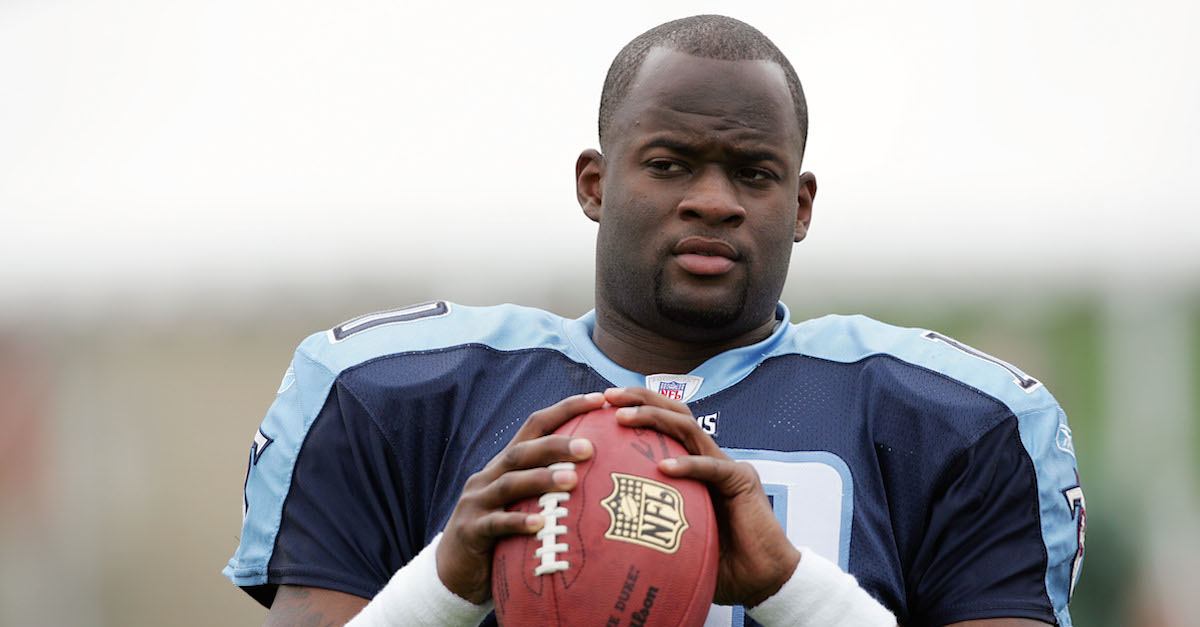 Paul Spinelli/Getty Images
LOS ANGELES - MAY 20: Quarterback Vince Young #10, the Tennessee Titans first round NFL draft pick, plays catch during a break in the action at the NFL Players Rookie Premiere Photoshoot on May 20, 2006 at the Los Angeles Memorial Coliseum in Los Angeles, California. (Photo by Paul Spinelli/Getty Images) *** Local Caption *** Vince Young
Vince Young has played a down of professional football since 2011, but the 34-year-old will make his return to the field this year.
Young signed a contract to join the Saskatchewan Roughriders of the Canadian Football League on Thursday, according to his agent, Leigh Steinberg.
Related: Former National Champion Vince Young reportedly nearing deal on pro football return 
Young and the Roughriders have been linked for several months.
After winning a national championship with Texas, Young was drafted by the Tennessee Titans with the No. 3 overall pick of the 2006 NFL Draft.
Young spent five up-and-down years with the Titans. He threw 42 touchdowns and 42 interceptions during his tenure in Tennessee.
After leaving Tennessee, Young spent one year with the Philadelphia Eagles in 2011. Young threw for four touchdowns and nine interceptions in six games, and he hasn't played a down since.
A return to the NFL is unlikely due to Young's age, but he could have a a nice second career in the CFL.
(h/t Yardbarker)