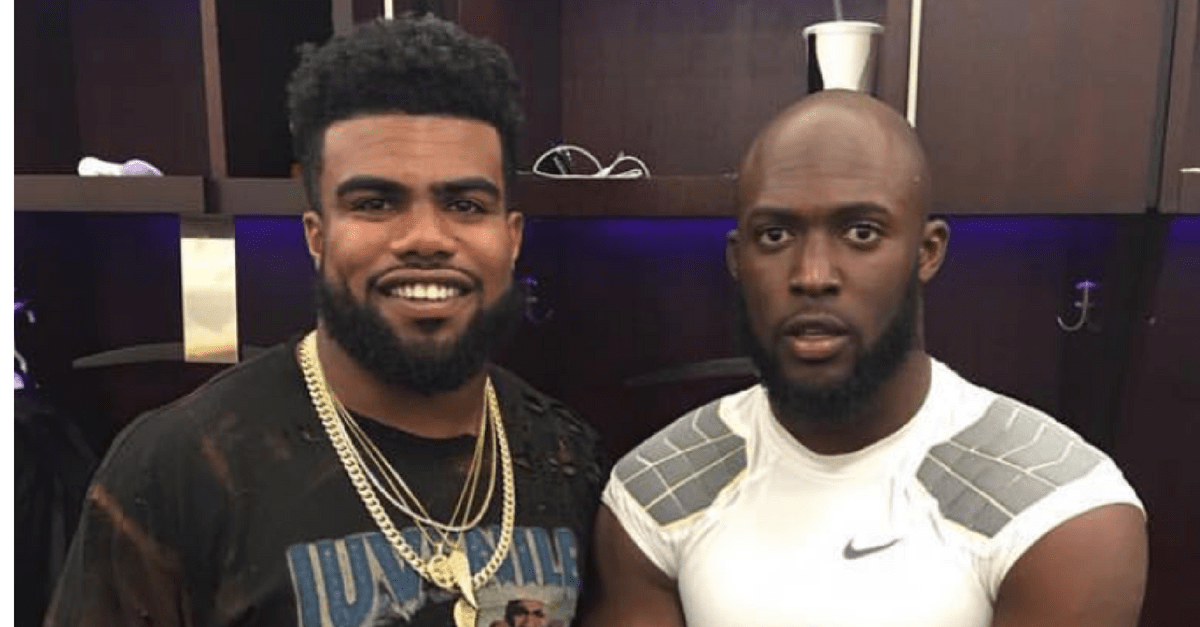 Instagram: @leonardfournette
Ezekiel Elliott is about to be 22 years old on July 23. It?s not a milestone year, by any means, and he?s a year away from his golden birthday. Much like everyone else, though, the Dallas Cowboys star running back still wants some gifts to celebrate.
So he asked his over 2 million followers on Twitter what they are going to get him for a present.
As one would expect, the answers range from uplifting to ridiculous.
One fan said a Super Bowl ring. Another suggested owner Jerry Jones getting the Cowboys a tight end. Another offered a McDouble and an Oreo McFlurry from McDonald?s. Another 1,600 people replied with positive vibes or outrageous takes.
None of them, however, were as hilarious and cruel than the response from fellow running back Leonard Fournette.
A classic joke.
At 6-foot, 225-pounds, there is no doubt Elliott is a big dude. The man loves to eat, too.
But for the 6-foot-1, 230-pound running back from the Jacksonville Jaguars to say that? He has very little room to talk.
And, man, did Cowboys fans let him have it.
Then, of course, Jaguars fans responded.
Nothing is safe or off limits on social media. If someone posts something, the safest bet is to expect the worst response.
There?s no doubt Elliott?s notifications were proof of that. Scrolling through those replies was a real treat in and of itself. None of them were as funny as Fournette?s, though.
After a monster, All-Pro rookie season in 2016, Elliott, an Illinois native and Ohio State alum, rushed nearly 1,000 yards with 10 total touchdowns in 10 games last season.
Fournette, a LSU alum, rushed for 1,040 yards with 10 total touchdowns in 13 games as a rookie in 2017.
Both are considered to be two of the NFL?s best running backs.
https://www.instagram.com/p/BldVommlWhu/?hl=en&taken-by=leonardfournette
This was all in good fun, but Fournette definitely has the upper hand off the field right now until Elliott gets him back.