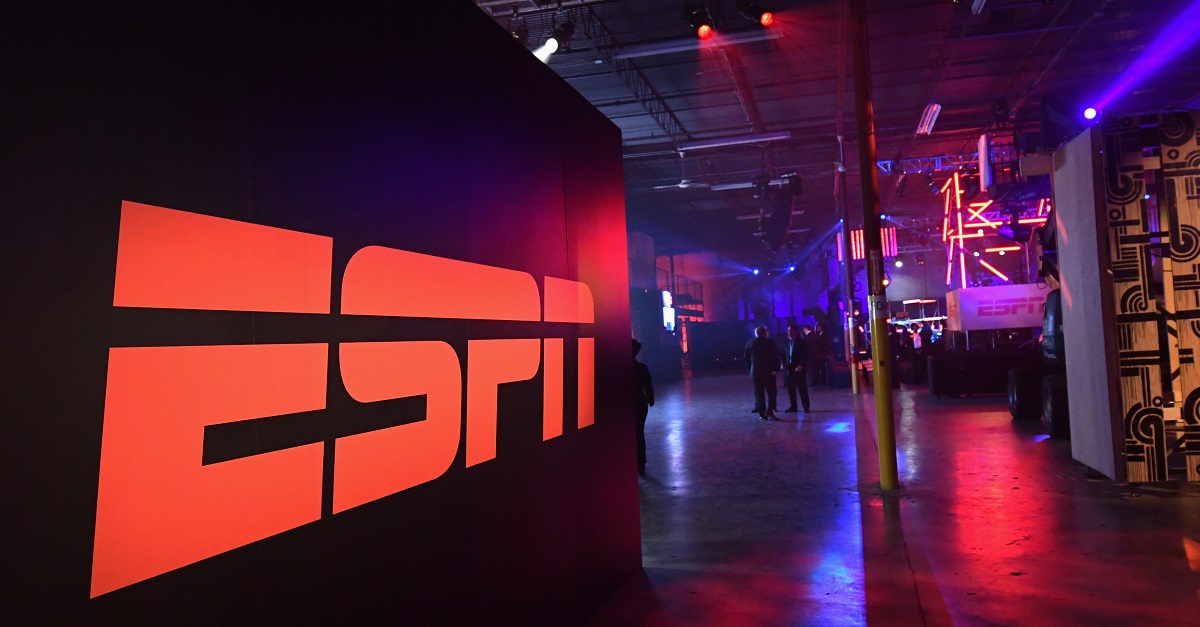 Gustavo Caballero/Twitter
HOUSTON, TX - FEBRUARY 03: Signage is seen during the 13th Annual ESPN The Party on February 3, 2017 in Houston, Texas. (Photo by Gustavo Caballero/Getty Images for ESPN)
NBC Sports holds the right to televise Super Bowl 52 this season and, as a result, the network will have a lot of additional eyeballs in the coming days. Because the game is, quite easily, the most watched of the year in any platform, the increased attention is no surprise but, in a bizarre twist, it appears that FOX Sports will actually be affected in a direct way despite not holding the broadcast rights for the game itself.
Michael McCarthy of the Sporting News reports that FOX, as a result of struggling advertising, will potentially cut its budget surrounding the "big game" before February.
Fox Sports staffers in Los Angeles are bracing for a wave of possible budget cutbacks due to disappointing NFL advertising sales this season, sources tell Sporting News. Another important factor: With Team USA eliminated from the 2018 FIFA World Cup in Russia, Fox can't count on soccer ad dollars next year to get well from an ad standpoint.
Beyond that, the report indicates that "Fox likely will not send Skip Bayless, Shannon Sharpe and other FS1 stars on location in Minnesota" and, while that may not seem like much, FOX sent its entire lineup to Super Bowl 51 and used that as a springboard for future programming.
ESPN and FOX have been going at it for quite some time and it seems possible that the worldwide leader could see this opening as a potential opportunity to strengthen its grip on the market. Exact cuts and details will arrive in the near future but, for now, it appears that Bayless and company will be in-studio rather than in Minnesota in early February.