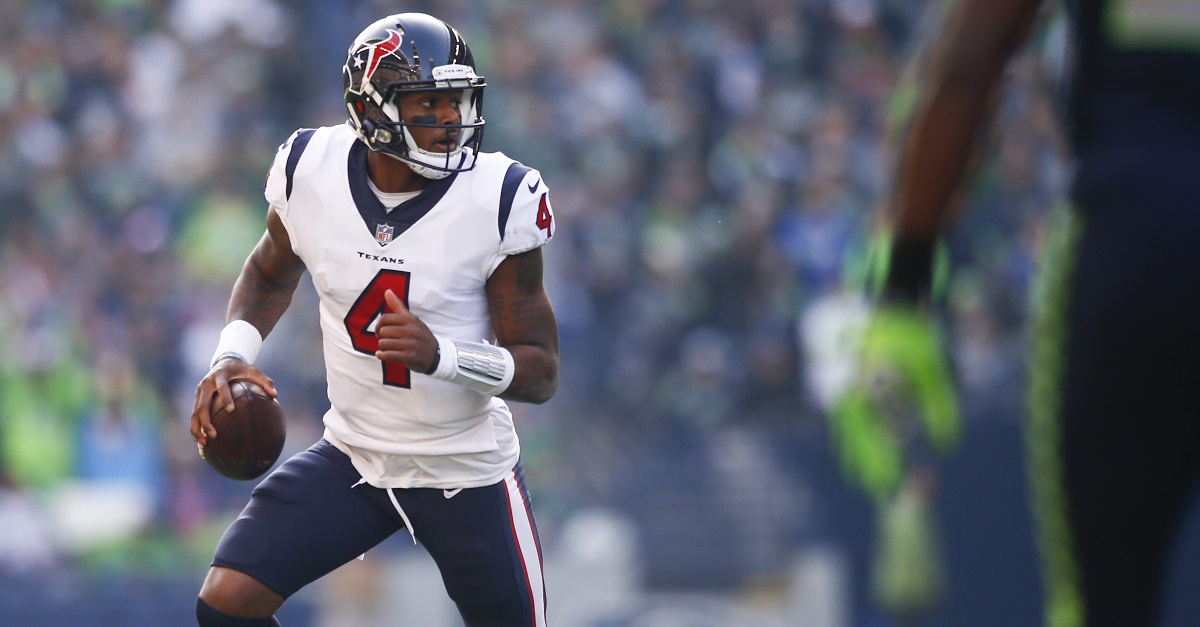 Jonathan Ferrey/Getty Images
SEATTLE, WA - OCTOBER 29: Quarterback Deshaun Watson #4 of the Houston Texans rushes against the Seattle Seahawks at CenturyLink Field on October 29, 2017 in Seattle, Washington. (Photo by Jonathan Ferrey/Getty Images)
Rookie quarterback sensation Deshaun Watson has been tearing up the NFL this season, but it looks like his season may have come to a screeching halt. NFL Network's Ian Rapoport is reporting that the Texans are fearing the worst for him after a practice injury on Thursday.
And now it's been confirmed that he has torn his ACL by ESPN's Adam Schefter:
Here is how his injury reportedly happened:
This is actually the second time Watson has torn an ACL as he did so in his freshman year at Clemson, but shockingly played through it to the end of the regular season and even beat South Carolina in the final game of the season. He then had surgery before the bowl game so he could take the time to recover properly before the beginning of his sophomore campaign.
Watson was the No. 12 overall pick in this past year's NFL Draft and already owns two rookie records as a quarterback. He has the most passing touchdowns in a game for a rookie (5) and most passing touchdowns in a calendar month (16). Like Rapoport said, he was on his way to earning Rookie of the Year honors and probably would have won it in a landslide with the way he was making plays and keeping the Texans' playoff hopes alive despite having their best defensive player out for the year in J.J. Watt.
In seven game appearances, with six of them being starts, Watson has thrown for 1.699 yards and 19 touchdowns against eight interceptions. He has also rushed for 269 yards and two touchdowns on the season. He was outplaying other rookie quarterbacks taken in this draft like Mitchell Trubisky, DeShone Kizer, Patrick Mahomes and C.J. Beathard.