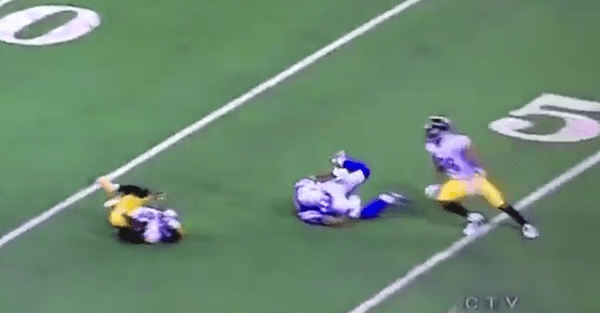 @NFL_DovKleiman/Twitter
@NFL_DovKleiman/Twitter
After seven seasons treading water at the bottom of the AFC North with the Cleveland Browns, veteran cornerback Joe Haden joined the Pittsburgh Steelers this season with his eyes on making a deep run into the postseason — maybe even a shot at winning a Super Bowl.
Well, after picking up a come-from-behind win against the Indianapolis Colts on Sunday, the Steelers' chances at making the playoffs are still looking great. However, Haden's contribution the rest of the season is in doubt as head coach Mike Tomlin said he is out indefinitely, via ESPN.
In that win over the Colts, while defending a route, Haden went down after colliding with an Indianapolis wide receiver and suffered a broken fibula. The two-time pro bowler and former Florida Gator will be missed in this secondary.
Haden had only recorded one interception in eight games for Pittsburgh, but he started all eight of those games and was a reliable force in its secondary.
With Haden in the lineup, Pittsburgh has steadily climbed to the No. 2 passing defense in the NFL, allowing 1,440 passing yards and a completion percentage of only 59.9.
Artie Burns, whom the Steelers drafted in the first round of the 2016 NFL Draft, will have to step up his game to help make up the difference with the loss of Haden. The same goes for veterans Coty Sensabaugh and William Gay.