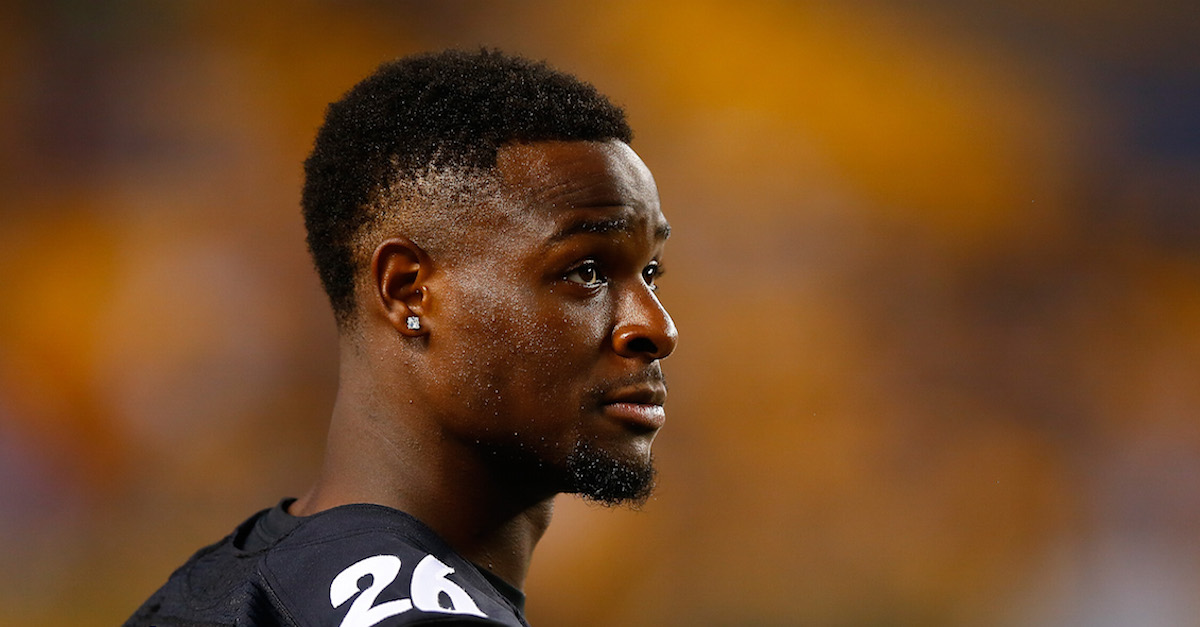 Jared Wickerham/Getty Images
PITTSBURGH, PA - SEPTEMBER 03: Le'Veon Bell #26 of the Pittsburgh Steelers watches the game from the sideline in the first quarter against the Carolina Panthers during the preseason game at Heinz Field on September 3, 2015 in Pittsburgh, Pennsylvania. (Photo by Jared Wickerham/Getty Images)
Le'Veon Bell is pretty newsworthy as of late. However, it isn't his impending contract situation that is stealing the headlines. Instead, because 2018 bylaws, it is a tweet that has put him at the forefront of this week's news.
Following a loss to the Jacksonville Jaguars on Sunday, the Pittsburgh Steelers running back is likely to witness one of his old tweets making the rounds.
The Steelers lost to the Jaguars on Sunday because Blake Bortles is a demigod.
Anyway, after that tweet makes it rounds, all the attention should turn to Bell's contract status.
For those who may have missed it, Bell is threatening to sit if he is yet again given the franchise tag.
This week, Jeremy Fowler of ESPN caught up with Bell, who indicated that he "definitely consider" retirement if the Steelers chose to place the franchise tag on him for the 2018 season. Per that report, Bell would be paid approximately $14.5 million for one season under that scenario but, without long-term security, it wouldn't be enough.
In fact, Bell said this about what the Steelers could do:
"Just get the numbers straight, exactly where we want them. I'm not going to settle for anything. Know what I do and what I bring to the table. I'm not going out here getting the ball 400 times if I'm not getting what I feel I'm valued at."
The Steelers, on the other hand, are apparently not too worried about that.
Nevertheless, the lesson to learn after Sunday is to never, ever tweet.