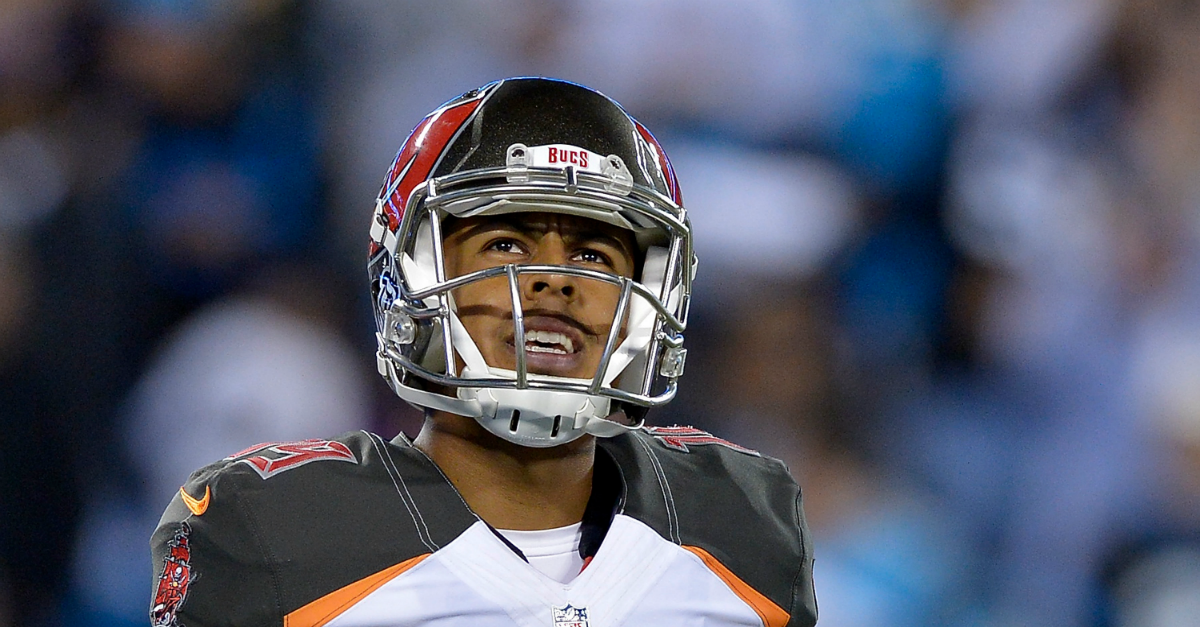 Grant Halverson/Getty Images
CHARLOTTE, NC - OCTOBER 10: Roberto Aguayo #19 of the Tampa Bay Buccaneers reacts after missinf a field goal against the Carolina Panthers during the game at Bank of America Stadium on October 10, 2016 in Charlotte, North Carolina. (Photo by Grant Halverson/Getty Images)
Roberto Aguayo is apparently the horror movie monster of NFL kickers. No matter how many times he appears to be done, he keeps coming back to life.
According to Adam Schefter of ESPN, the Los Angeles Chargers have signed the wayward kicker.
A former second-round pick of the Tampa Bay Buccaneers, it was once believed Aguayo's future was so bright that we'd have to wear shades. While people are still donning some shades to see him kick, it isn't because he's a shining star, but due to people's preference to only hear the football bounce off the crossbar, as opposed to seeing it.
The most accurate kicker in Florida State Seminoles history, Aguayo bounced around a bit last season via tryouts.
As a rookie, he made just 21 of his 32 attempts (71-percent) and was cut during training camp this year.
Oddly enough, as we all joke at the expense of the kicker, that percentage would actually be an upgrade for the Chargers. As a team last season, they made only 20 of the 30 field goal attempts they tried. That was good for a league-worst 67-percent.
Maybe the change of scenery will do the kicker well. He has the talent to be solid if he can just get rid of the Chuck Knoblauch yips.