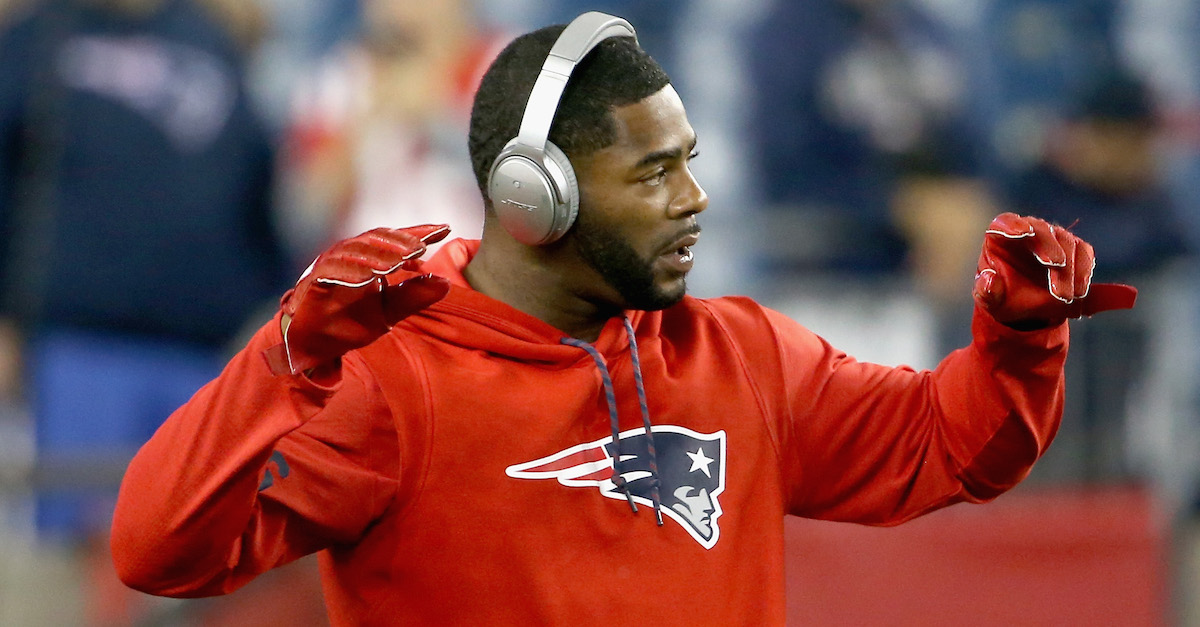 Adam Glanzman/Getty Images
FOXBORO, MA - OCTOBER 22: Malcolm Butler #21 of the New England Patriots reacts as he warms up before a game against the Atlanta Falcons at Gillette Stadium on October 22, 2017 in Foxboro, Massachusetts. (Photo by Adam Glanzman/Getty Images)
There's been a narrative surrounding former Super Bowl hero Malcolm Butler in regards to his benching against the Philadelphia Eagles in the Super Bowl. Butler himself has spoken on the matter and now one of his teammates is clearing some of the air in safety Devin McCourty.
McCourty told Ryan Dunleavy of NJ.com that the rumors were just untrue and in fact, the team knew about the benching the week before the game.
?As far as I know, all of that is the furthest thing from the truth. We all knew he wasn?t starting all week. That wasn?t a secret to the guys on the team.

?I get why people are fishing. The guy played 98 percent of the plays. I just hate that for him character-wise going into free agency. It?s just not true. As far as I know ? and I was there all week ? not one time did anything come up.?
Butler played one special teams snap in the Super Bowl and did not make an appearance at defense at all despite his penchant for big plays in big moments. His interception against the Seattle Seahawks comes to mind of course and he had two interceptions during the regular season so it's not like he had a total dropoff in production either.
?It sucked for him,? McCourty said. ?He put a lot of time and effort in. However it falls, the last thing you want to do is not play a snap. To me, the worst part was to see all that [anonymous] stuff come out after.?
Butler will head to free agency this offseason and there will surely be plenty of teams trying to land him so he's got that to look forward.
[h/t Pro Football Talk]