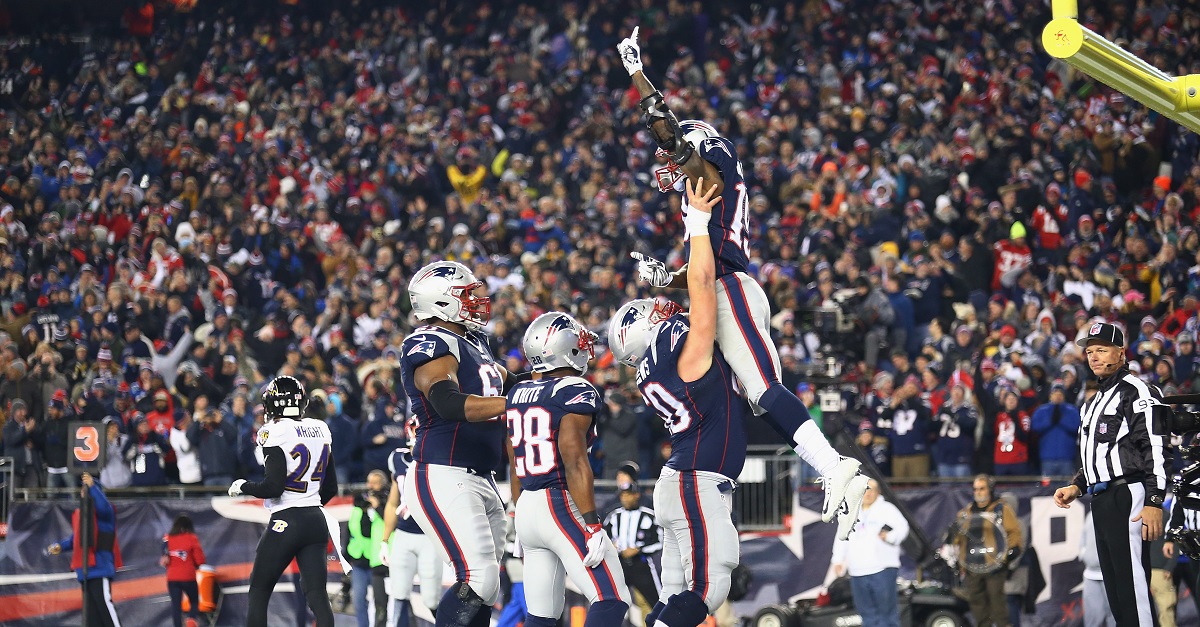 Adam Glanzman/Getty Images
FOXBORO, MA - DECEMBER 12: Malcolm Mitchell #19 of the New England Patriots celebrates with teammates after scoring a touchdown during the second quarter against the Baltimore Ravens at Gillette Stadium on December 12, 2016 in Foxboro, Massachusetts. (Photo by Adam Glanzman/Getty Images)
Only weeks after the New England Patriots lost receiver Julian Edelman for the season, the team announced fellow receiver Malcolm Mitchell will be placed on Injured Reserve.
Related: The Patriots have their worst fears realized after Julian Edelman injury
Mitchell isn't necessarily out for the season, and he will be eligible to return in eight weeks. As NFL Network's Ian Rapoport pointed out, the Patriots' trades for Phillip Dorsett and Brandin Cooks seem more important now.
Mitchell began to develop rapport with Tom Brady last season as a rookie. He caught 32 passes for 401 yards and four touchdowns last season.
Now, the Pats will rely on Cooks, Dorsett, Danny Amendola, and Chris Hogan at receiver.