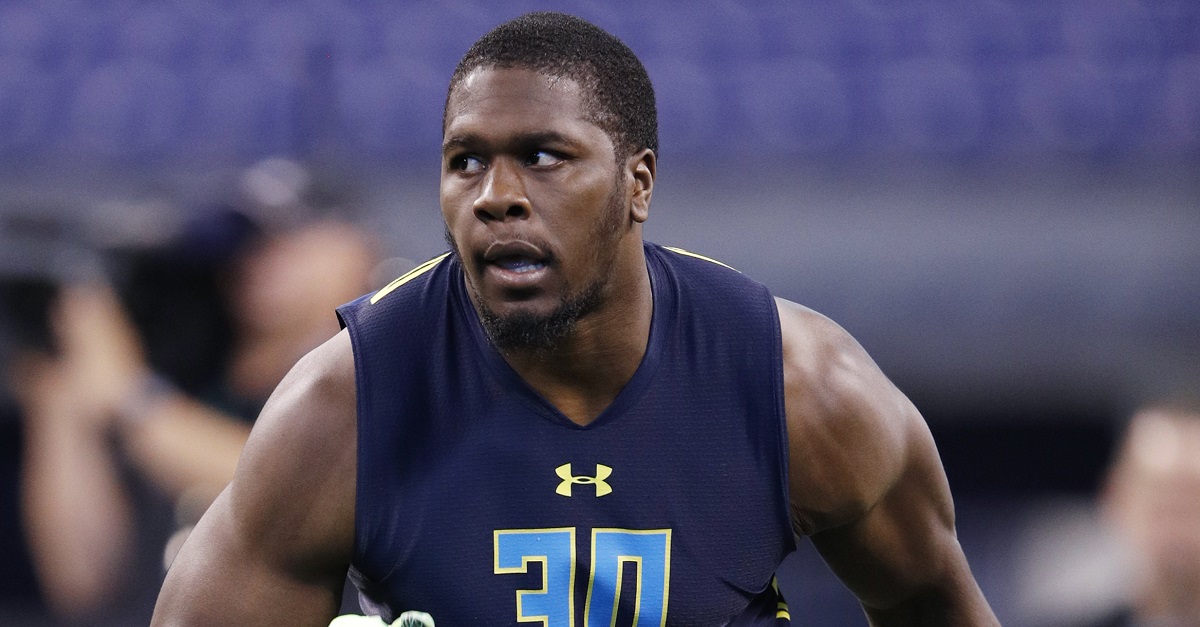 Joe Robbins/Getty Images
INDIANAPOLIS, IN - MARCH 05: Defensive lineman Malik McDowell of Michigan State participates in a drill during day five of the NFL Combine at Lucas Oil Stadium on March 5, 2017 in Indianapolis, Indiana. (Photo by Joe Robbins/Getty Images)
When the Seattle Seahawks made Malik McDowell the 35th overall pick in the 2017 NFL Draft, they were hoping to inject some youth into their front seven. The former Michigan State Spartan had been one of the more highly touted defensive linemen in the class.
But earlier this summer, McDowell was involved in a horrific car accident, which left the status of his rookie season up in the air. McDowell missed Seattle's training camp and all of the preseason.
Even worse than that, we may never get to see his NFL career unfold. According to Ringer contributor Michael Lombardi's podcast, there are rumblings that McDowell's career may be in jeopardy.
In three seasons in East Lansing, McDowell recorded 7.5 sacks, 24.5 tackles for loss, and 88 total tackles. His production during the 2016 season didn't live up to what many believed it should be, but he was still worth a second-round draft pick to the powers that be in Seattle.
From a depth perspective, the Seahawks should be fine, as they recently acquired standout defensive lineman Sheldon Richardson from the New York Jets.
But this is about more than football. This is about the well being of a young man and the possibility he might not ever be able to live out his dream of playing in the NFL.
You hate to hear about stories like this one. Let's hope McDowell will be okay.