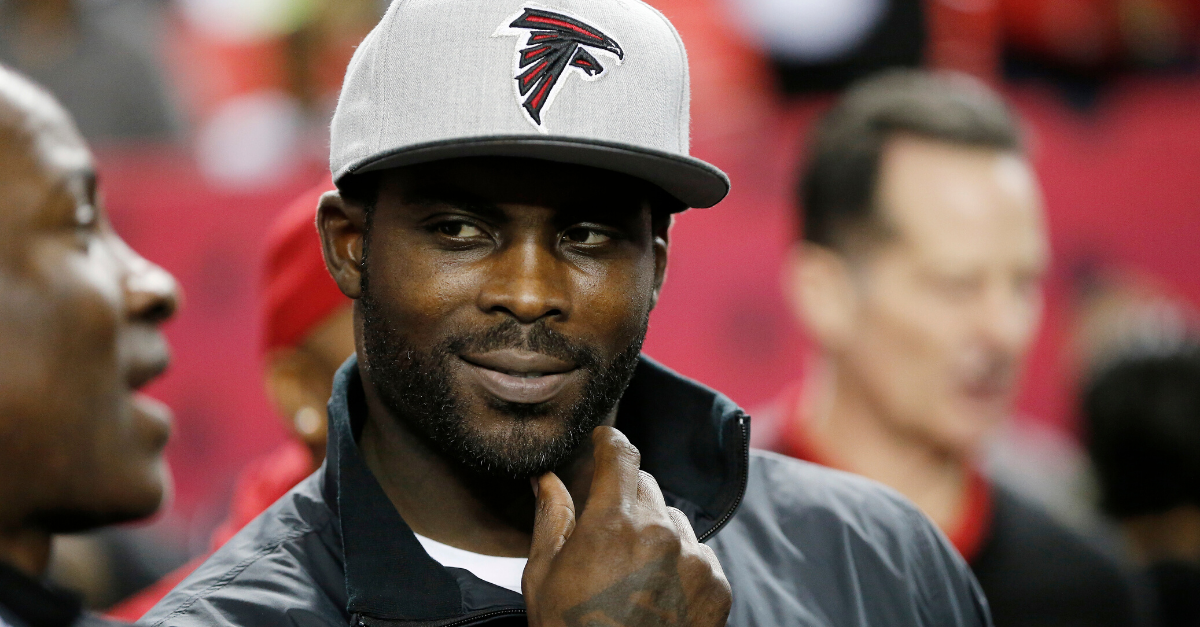 AP Photo/John Bazemore
The life of Michael Vick is certainly an interesting tale. From top-overall pick to NFL superstar quarterback to a dog-fighting ring and federal prison, he?s easily one of the most polarizing athletes of his generation. The story has been told in spurts, but never really in full. Until now.
Starting on January 30, 2020, ESPN Films is releasing a 30 for 30 documentary titled ?Vick? and will be directed by Stanley Nelson.
The two-part documentary will take a look back at Vick?s ?incredible rise, shocking fall, and polarizing return.?
Michael Vick 30 for 30 Documentary
A Newport News, Virginia native, Vick changed football as we know it with his style of play as a true dual-threat quarterback like nobody had ever seen before.
Vick dominated the high school level, played his college football at Virginia Tech, and was the top pick in the 2001 NFL Draft.
During his professional career with the Atlanta Falcons, Philadelphia Eagles, New York Jets and Pittsburgh Steelers, Vick amassed over 28,000 yards and 170 touchdowns combined through the air and on the ground. He was one of the most popular players and paved the way for many young players, such as current Baltimore Ravens quarterback Lamar Jackson.
However, the four-time Pro Bowl selection is perhaps known more for his off-field troubles.
This is the first time the full story will come to life, and ESPN wanted to set the scene with a press release.
?As a historical documentary filmmaker, I was interested in placing Michael Vick?s life within larger historical narratives ? narratives about race and sports, poverty and power, and about the criminal justice system, In the film, we get to see how Vick?s childhood affects the choices he makes, as well as how these larger social forces shape his trajectory. I hope that viewers of the film can gain a fuller understanding of the social context that gave rise to Vick?s story, as well as its reverberating impact.?

? ?Vick? Director Stanley Nelson
Vick was the first African-American quarterback to become a No. 1 draft pick. He was a game-changing player and a cultural icon. He even made an amazing comeback after prison.
The world is about to know it all. The first part will air on January 30. The second and final part will air the following week on February 6.