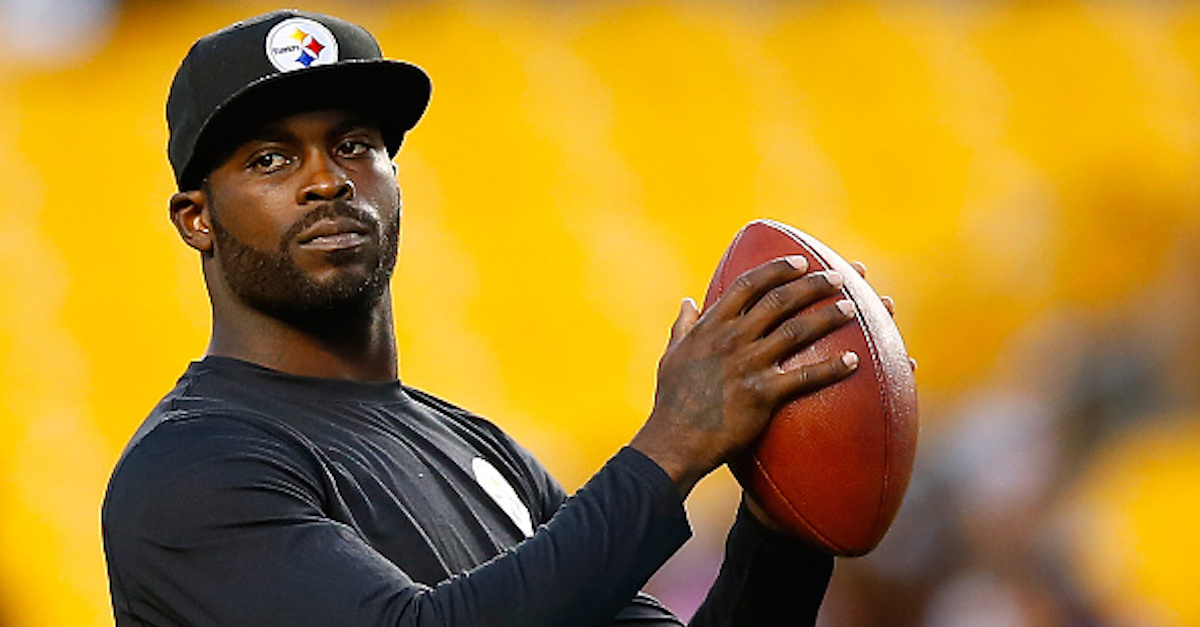 Wickerham/Getty Images
PITTSBURGH, PA - OCTOBER 01: Mike Vick #2 of the Pittsburgh Steelers warms up prior to the game against the Baltimore Ravens at Heinz Field on October 1, 2015 in Pittsburgh, Pennsylvania. (Photo by Jared Wickerham/Getty Images)
Michael Vick is back in business and back in the NFL just a few months after his retirement from the league.
Vick, who's still a controversial figure even years after the jail time he spent for his part in funding a dog fighting ring, apparently wants to get into the coaching side of things. According to Adam Schefter of ESPN, he's already found a home and an organization where he can start that phase of his career.
He'll be a coaching intern this summer for Andy Reid and the Kansas City Chiefs, according to the veteran NFL reporter:
Vick's journey from No. 1 overall draft pick, to an inmate, to NFL journeyman, to summer intern has been fascinating to watch. He's certainly had his ups (see his time with the Atlanta Falcons) and he's definitely had some downs, but no matter your thoughts on him it's tough to deny that he's paid the price for his crimes and he's been more than open about his remorse.
It's also tough to deny that he's been writing a pretty good comeback story for himself since his release from prison.
It would have been easy for Vick to jump back into his old bad habits or at the very least, fade away into obscurity, but he's actually made something of his post-prison life. Sure, his immense talent has been a big part of that, but he's put in the time and taken the initiative to get things back on track.
He never reached his full potential as a player and he has himself to blame for that, but when push comes to shove it's refreshing to see somebody turning things around when the bottom fell out rather than continuing to dig a deeper hole.
Where his coaching career goes from here is a mystery, but he'll be bringing a ton of experience to the table, both on and off the field