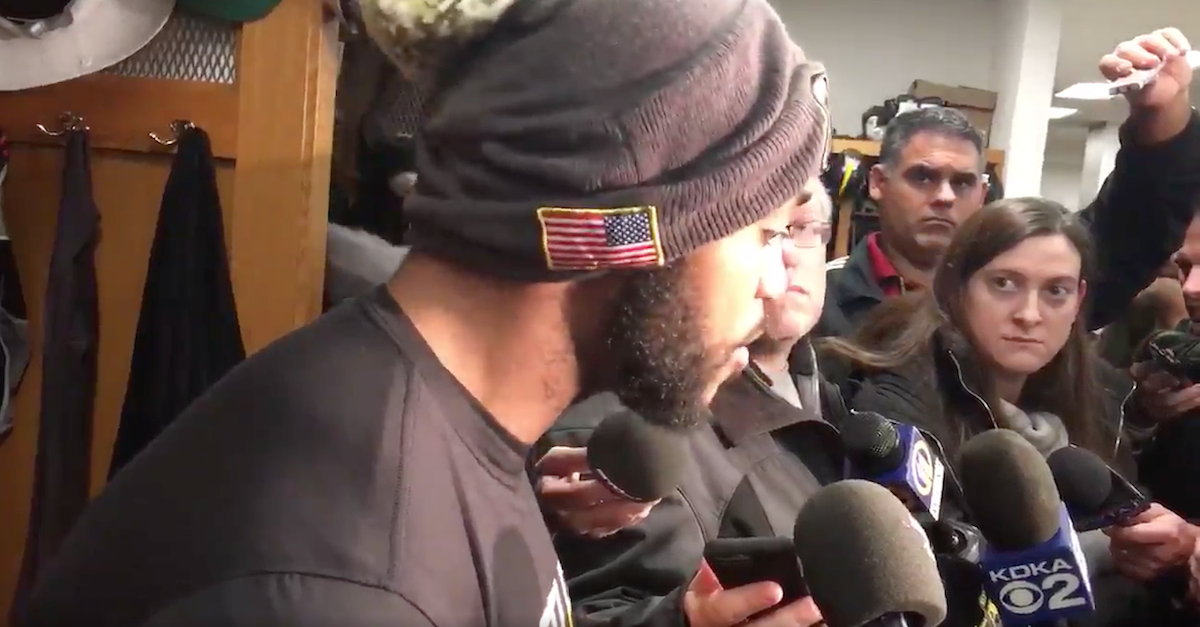 @MarkKaboly/Twitter
The NFL has sent a ton of mixed messages regarding fines and what players can or can not do in the context of a football game.
Players safety is, of course, the main objective, but there's been very little consistency in what is a penalty and what isn't a penalty. What's a fine and what isn't a fine? What's a suspension and what isn't a suspension?
There has been a ton of frustration in that regard from players, and for Pittsburgh Steelers' safety Mike Mitchell that frustration has apparently boiled over. He took a shot at the NFL and the state of football, apparently feeling that the NFL is basically flag football at this point.
He gave his thoughts in a video with Mark Kaboly with TheAthletic.com, as passed on by ProFootballTalk:
"At the end of the day this is foot. Ball," Mitchell said in a video posted by Mark Kaboly of TheAlthetic.com. "You wanna see flag football, then let's take our pads off. That would make it easier for me. Because now I don't gotta wear heavy sh-t. But give us flags for me to pull off, because that way I know what we're playing. I signed up to play full-speed, contact football, and we're not doing that. I feel like I gotta ask a guy, 'Hey, are you ready for me to hit you right now?' before I hit you."
Mitchell took a very clear shot at NFL Commissioner Roger Goodell for the lack of consistency and clarity regarding illegal hits, saying that the fans and players were disappointed, and he even lobbed a verbal bomb at one of his detractors.
"I got a–holes like Matt Hasselbeck calling me a dirty player and trying my character and we've never met before."
This was an all-out rant from Mitchell and in ways, he makes a ton of good points. The lack of consistency from the NFL has been baffling, and it has led to frustration and perhaps has made the on-field play worse.
Players don't know what they can or can't do. What is considered tough football and what's considered something that will take money out of their pockets?
Until the NFL can clear that up, the frustration won't go away.