From pre-season to the Super Bowl, stay up to date on NFL happenings, including breaking news and predictions with FanBuzz. Founded in 1920, the National Football League has long been viewed as the most popular sports league in America. With Commissioner Roger Goodell at the helm, the National Football League features 32 teams that compete against each other for a chance to advance to the Super Bowl and win the Vince Lombardi Trophy. Former Super Bowl champions include the Pittsburgh Steelers, New England Patriots and Dallas Cowboys. The first Super Bowl was played in 1967, with early halftime shows featuring marching bands. Today, celebrities such as Lady Gaga and Justin Timberlake are known for headlining the highly coveted halftime show. Whether you're trying to figure out whether to play Russell Wilson or Dak Prescott as your quarterback in fantasy football this week or you're a casual fan hoping to catch a game with friends, Fanbuzz keeps you up to date on news including the NFL draft in the off season and your favorite (or rival) team's schedule and scores on game days. As it's become increasingly harder for players to "stick to sports," political news is oftentimes a part of covering the NFL. From players protesting during the national anthem to news regarding corporate sponsors such as Papa Johns and increasing concerns regarding CTE, a degenerative brain disease found in people such as athletes who have suffered repeat concussions, FanBuzz provides updates on more than just injuries and trades.
College Football
What Happened to O.J. Simpson's Kids & Where Are They Now?
The infamous story of O.J. Simpson is one every sports fan has heard. The former USC and Buffalo Bills running…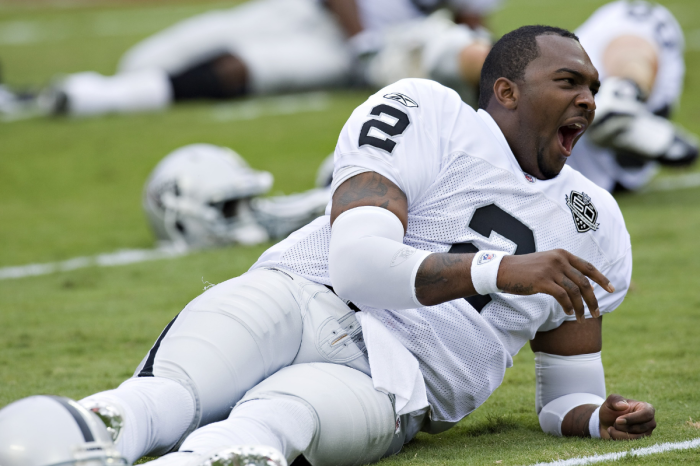 LSU
What Happened to JaMarcus Russell and Where is the Former NFL QB Now?
Anyone who knows football remembers the name JaMarcus Russell. The former No. 1 overall pick is considered to be one…