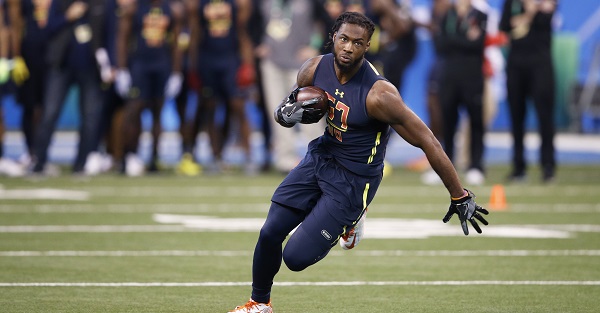 Joe Robbins/Getty Images
INDIANAPOLIS, IN - MARCH 04: Wide receiver Mike Williams of Clemson runs after catching a pass during day four of the NFL Combine at Lucas Oil Stadium on March 4, 2017 in Indianapolis, Indiana. (Photo by Joe Robbins/Getty Images)
Just months ago, the Los Angeles Chargers selected former Clemson Tigers wide receiver Mike Williams with their first draft pick since moving from San Diego.
Unfortunately, Williams quickly suffered a herniated disk during mini-camp and that effectively shut his offseason regimen down before it really got going in full steam. Now, after some buzz that the rookie standout could be ready for training camp, Adam Schefter of ESPN brings word to the contrary.
The report indicates that Williams could need surgery to repair that herniated disk in his back and, if that occurs, he will miss the entirety of the 2017 NFL season. Schefter brings word that Williams was given an epidural in an attempt to avoid surgery and prepare for training camp and that is the "last-ditch effort" before the team will be forced to elect surgery for their promising rookie pass-catcher.
While at Clemson, Williams suffered a season-ending neck injury in the 2015 season opener and, while he did appear in 15 games during the 2016 season, there have been concerns about his physical profile in advance of the draft.
ESPN's report indicates that Williams "showed up in Los Angeles with a bad back" and, while this latest buzz isn't final by any means, it signifies an ominous start to Williams' pro career.