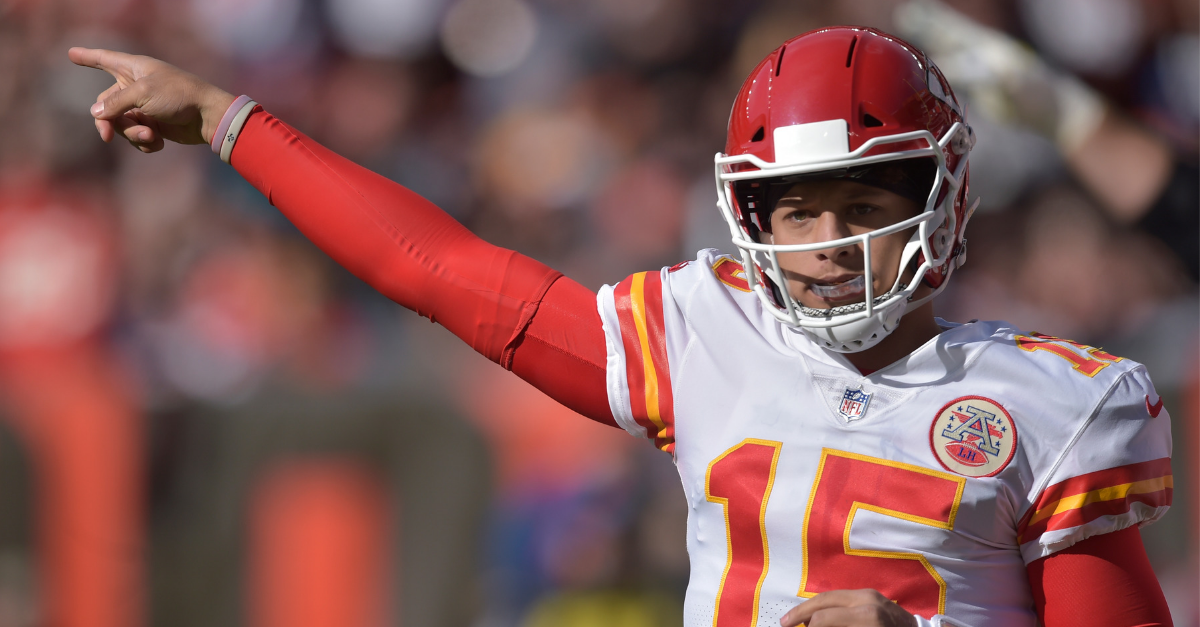 AP Photo/David Richard, File
On any given Sunday or Thursday or Monday these days, any NFL team can beat another. It?s not an exact science, but it?s true. Nobody could have absolutely identified the Kansas City Chiefs and Los Angeles Rams being the premier Monday Night Football game on the 2018 schedule, but that?s also true, and now the game might actually get postponed.
After a month of MNF snoozers, capped off by a non-eventful New York Giants win over the San Francisco 49ers, everyone was looking forward to watching two playoff teams ? arguably the best teams in both the AFC and NFC ? have the ESPN national television showdown of the season at Estadio Azteca in Mexico City, Mexico on November 19.
Instead, thanks to a Shakira concert a month ago, the field looks awful and is such a significant concern that NFL league officials are discussing whether or not to play the game in Mexico City, Los Angeles or even postpone the game.
RELATED: NFL?s 2019 London Games Series Will Bring Something New to the Table
The NFL is not a very predictable league, but having to move the biggest Monday Night Football game of the entire season back to the states, or even postpone it because of a freaking Shakira concert in October, is so outrageous.
What exactly happened at that concert for the astroturf to look this bad?
The concerns are more than valid. These are two of the best teams in the entire league and absolutely nobody wants any player to get injured because the field was terrible.
Luckily, crews have been working to repair the field ahead of the game.
The NFL loves making its product as global as possible. Adding another London game for the 2019 season is proof. This is just not a good look.
Not every field needs to be in immaculate conditions to look like Augusta National Golf Club, but the current condition is far from acceptable.
Unless the field improves drastically, the smart move is to play the game in LA instead of postponing it a week when both teams have byes and make sure the next time the NFL schedules a game in Mexico City that Shakira doesn?t play at the stadium the month before.