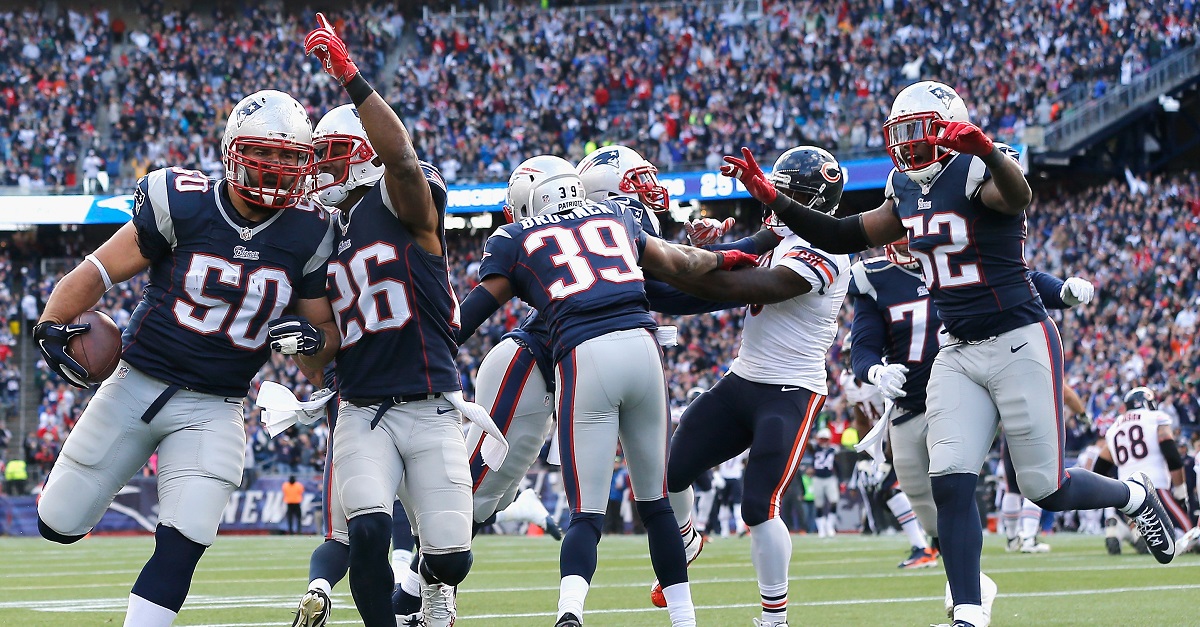 Jim Rogash/Getty Images
FOXBORO, MA - OCTOBER 26: Rob Ninkovich #50 of the New England Patriots reacts alongside Logan Ryan #26 and Akeem Ayers #52 after recovering a fumble and scoring a touchdown during the second quarter against the Chicago Bears at Gillette Stadium on October 26, 2014 in Foxboro, Massachusetts. (Photo by Jim Rogash/Getty Images)
Rob Ninkovich has been with the New England Patriots since 2009 after being drafted by the New Orleans Saints in 2006 and then playing two seasons with Miami. He has enjoyed some great success with the Patriots and now, at age 33, he will reportedly call it quits.
RELATED: Rob Ninkovich rumored to be thinking about retirement
Ninkovich has recorded 14 fumble recoveries, 12 forced fumbles, 475 total tackles, 46 sacks and five interceptions in his career. He's won two Super Bowls with the Patriots and has had a pretty fulfilling career. He will be missed in the middle of the field and off the edge, but the Patriots will undoubtedly find a replacement no one saw coming as they usually do.