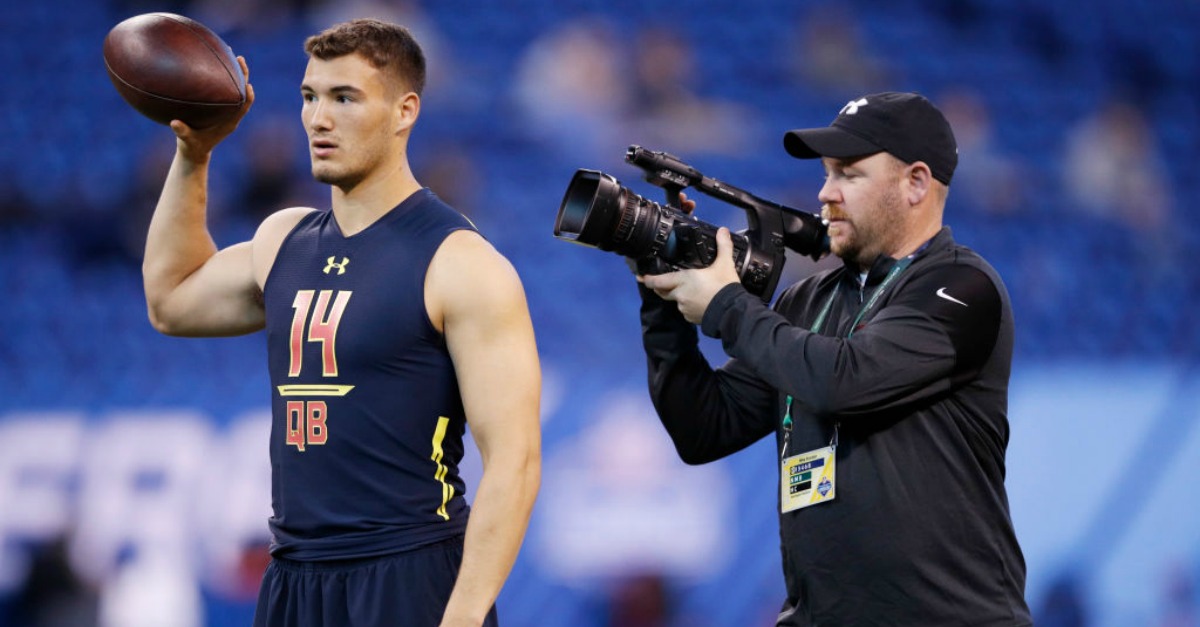 Joe Robbins Getty Images
Mitch Trubisky, the inexperienced starting quarterback from North Carolina, is getting a lot of love in some draft circles. Several mock drafts project him going as high as No. 6 to the New York Jets
One coach has some serious questions, though.
RELATED: One NFL executive compared Mitch Trubisky to an MVP
The Arizona Cardinals are in need of an understudy for Carson Palmer, who is nearing the end of his playing days. And while head coach Bruce Arians loves Trubisky's talent, he's troubled by the lack of starting experience (remember, Trubisky sat for his first two years and  only played one year, as a junior, as the starter at UNC). Here's what he told the Cleveland Plain Dealer:
"The question is why wasn't all that talent starting for the last three years? That's always bugging me. So you have to go and answer those questions with him, with his coach, but the physical talent is there."
That's the question talent evaluators of quarterback-needy teams will have to answer.