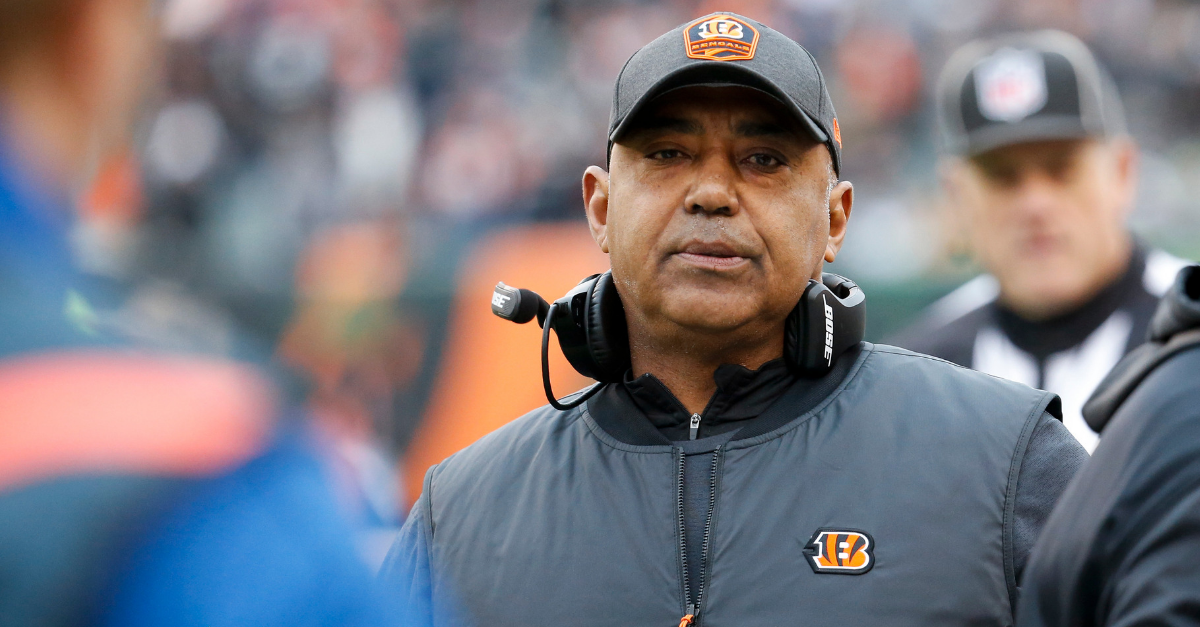 AP Photo/Frank Victores
The Cleveland Browns were tired of the dysfunction and fired Hue Jackson. The Green Bay Packers didn?t like the direction of the franchise under Mike McCarthy and let him go, too. Being a NFL head coach is a great thing, but their performance is always under a microscope and each gets plenty of scrutiny when the team doesn?t win.
It never helps that fans and former players love to overreact. However, where there?s smoke, there?s usually fire, and there are some current head coaches who should probably think about putting together some boxes and packing up their offices next week.
Here is a list of four coaches who should be fired after Week 17:
1. Marvin Lewis (Cincinnati Bengals)
After 16 seasons, enough is enough. Seriously, how has Marvin Lewis lasted this long? The veteran coach has been as mediocre as it gets for years and 0-7 in playoff games is laughable. A third-straight losing season should be the final straw. Lewis just needs to go.
2. Vance Joseph (Denver Broncos)
Is this an overreaction? Maybe. Then again, maybe not. It?s safe to say nothing has been fun in Denver since Joseph took over before the 2017 season. Sure, the Broncos have improved their win total from last season, but the Kansas City Chiefs and Los Angeles Chargers are a lot better and Joseph might not be a great fit.
3. Todd Bowles (New York Jets)
With the New England Patriots in the same division, it?s hard to expect any other team to consistently win the AFC East, but the goal is to at least be competitive. That?s something Bowles has failed to do since his first season. In fact, things are getting worse and his departure is likely inevitable.
4. Dirk Koetter (Tampa Bay Buccaneers)
When you put yourself on the hot seat after an embarrassing loss, you belong on this list. That?s exactly what Koetter did and here we are. Although it?s unclear whether or not he will actually be canned, the possibility exists and he probably should be with the way he managed the Bucs? quarterback situation this season.