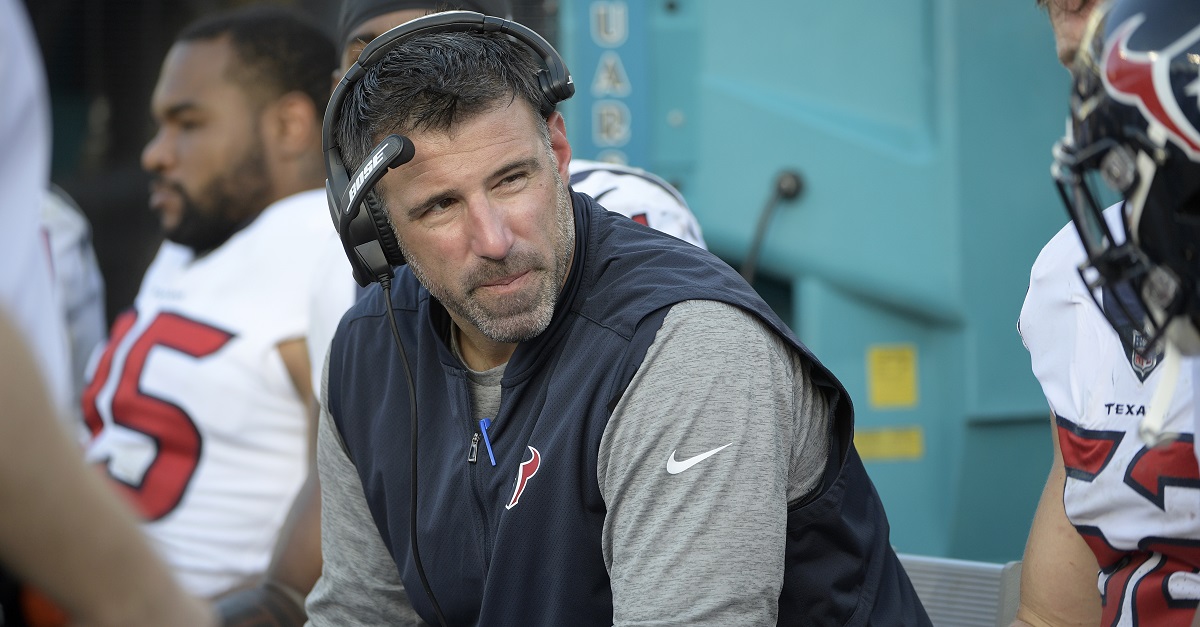 AP Photo/Phelan M. Ebenhack
FILE - In this Sunday, Dec. 17, 2017 file photo, Houston Texans defensive coordinator Mike Vrabel, center, talks with players on the bench during the second half of an NFL football game against the Jacksonville Jaguars in Jacksonville, Fla. The Detroit Lions have interviewed Houston Texans defensive coordinator Mike Vrabel for their coaching position. The Lions announced the interview Wednesday, Jan. 3, 2018 two days after coach Jim Caldwell was fired. (AP Photo/Phelan M. Ebenhack, File)
It appears Mike Vrabel would not be denied in his attempts to add some of Ohio State's coaches to his own growing staff with the Tennessee Titans.
After failing to get co-offensive coordinator Ryan Day, Vrabel has now reportedly hired Ohio State defensive backs coach Kerry Coombs.
Vrabel, an Ohio State alumnus, worked with Coombs under Meyer several years ago after Vrabel retired from the field and entered the coaching ranks. While Vrabel has worked with the Texans for several seasons, it is now surprise that he is going back to his Ohio State days to try and fill out his staff in Tennessee.
Coombs has worked for Ohio State for the last six seasons.
Vrabel took the Titans job after Tennessee parted ways with three-year head coach Mike Mularkey. Vrabel has spent the past seven seasons as an assistant coach after a standout career with the New England Patriots. Vrabel, a third round pick out of Ohio State in 1997, won three Super Bowls while in New England.