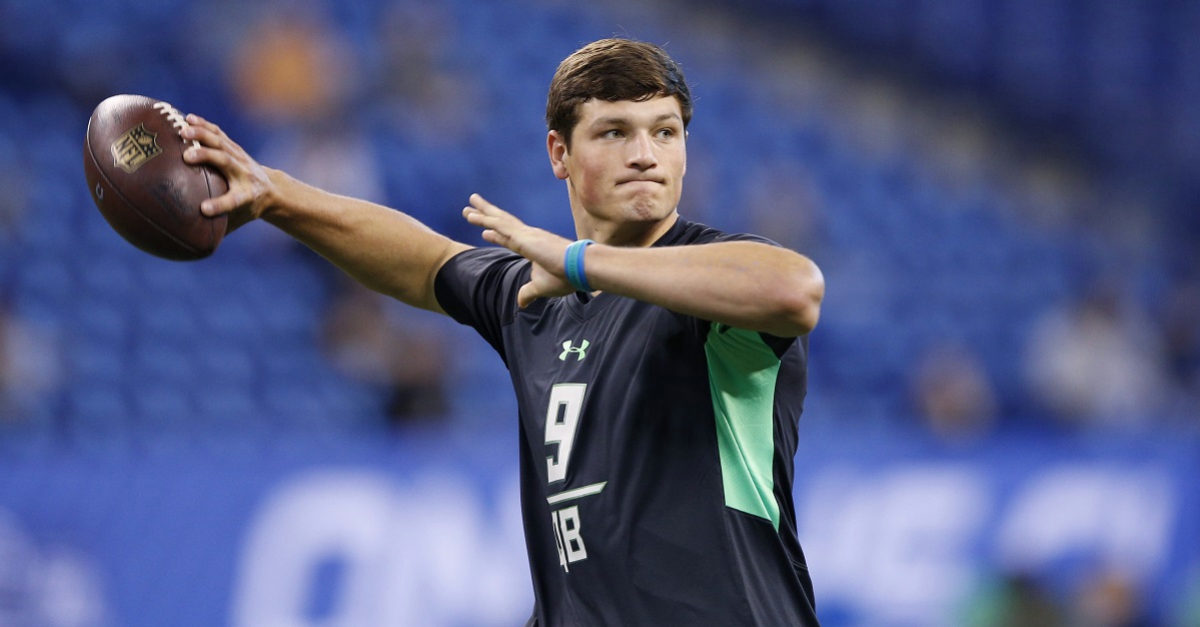 Joe Robbins/Getty Images
INDIANAPOLIS, IN - FEBRUARY 27: Quarterback Christian Hackenberg of Penn State throws during the 2016 NFL Scouting Combine at Lucas Oil Stadium on February 27, 2016 in Indianapolis, Indiana. (Photo by Joe Robbins/Getty Images)
Despite having three quarterbacks on the roster, New York Jets general manager Mike Maccagnan said the team might still add another quarterback in the upcoming draft.
The Jets just signed Josh McCown to a one-year deal, and they also have Bryce Petty and Christian Hackenberg on the roster.
Related: Here's the answer one NFL GM had on why he didn't sign Colin Kaepernick 
"I don't think taking a player at one position is a referendum on another player," Maccagnan said, according to Ralph Vacchiano of SNY.com. "I think the goal is to put together [the] best roster you can. Of course quarterback is a very, very important position in this process. But I wouldn't necessarily view it as a referendum.
"Our plan is to basically find the best group of quarterbacks we can. We've obviously made a move in pro free agency. There's still the college draft. All options are on the table at the quarterback position with us going forward."
McCown will presumably be the starter for the Jets next season, but he's never started an entire season in his career. Petty and Hackenberg could be options, but neither has proven themselves.
The Jets have the No. 6 pick in the draft, and it's entirely possible they select a quarterback with that pick. Several teams in front of them also need QB's, including the Cleveland Browns, San Francisco 49ers and Chicago Bears, and another team could jump ahead of them in the draft if they like a QB.
If the Jets drafted a QB, they would have four QB's on the roster, which could result in Hackenberg or Petty being released.
(h/t Pro Football Talk)