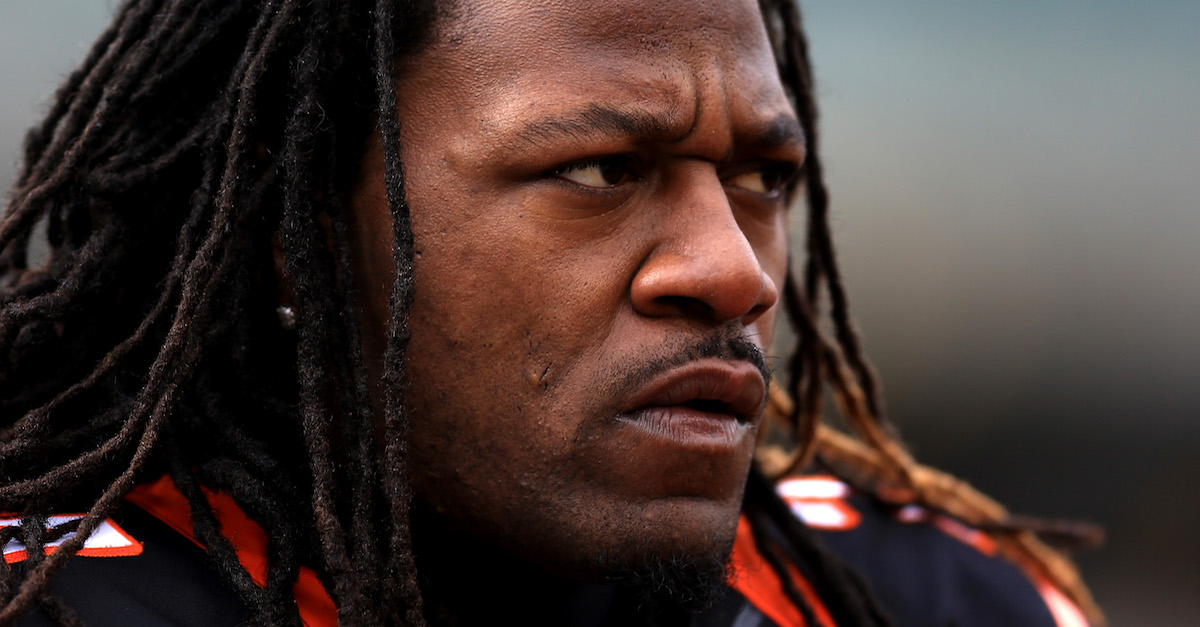 Andrew Weber/Getty Images
CINCINNATI, OH - JANUARY 3: Cornerback Adam Jones #24 of the Cincinnati Bengals warms up prior to the game against the Baltimore Ravens at Paul Brown Stadium on January 3, 2016 in Cincinnati, Ohio. (Photo by Andrew Weber/Getty Images)
Adam "Pacman" Jones is no stranger to being suspended by the NFL. In fact, the talented cornerback was once sidelined for an entire season in 2007 as a result of suspension and that even carried over to a portion of the 2008 campaign. After a period of relative stability, Jones plead guilty to a misdemeanor and was captured on video in a very poor light during an angry and profane confrontation with police.
Now, the NFL has stepped in and suspended Jones for the season opener of the 2017 campaign.
In an official statement issued to Jones (h/t NFL.com), the league referenced "the extensive video documentation of the tone, tenor and nature of your interactions with law enforcement at the site of your arrest, during transportation to the jail, and during the booking process. As you acknowledged, your post-arrest words and actions reflected poorly on you and your family, the Cincinnati Bengals football club, and the NFL. While it is our understanding that appropriate apologies have been publicly extended, they do not completely negate your behavior and admission of culpability for the underlying conduct."
There is, of course, an opportunity for Jones to appeal but, in the grand scheme, the punishment could be seen as being on the light side given his past history and the guilty plea. The Bengals will face the Baltimore Ravens in the season opener on Sept. 10 and Jones would be permitted to return to the squad after that contest.