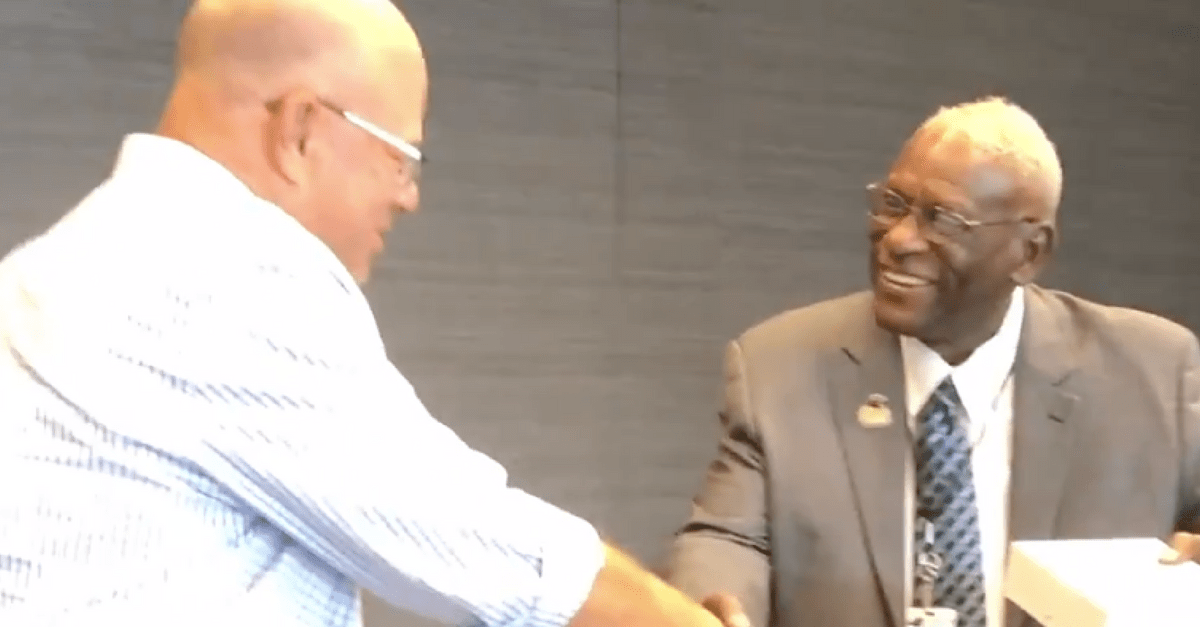 Twitter: @panthers
About a month and a half ago, billionaire David Tepper made a promise to long-time Carolina Panthers employee John Coleman that if he were to purchase the team, Coleman would get his own box of business cards.
Well, Tepper is now the owner of the Charlotte-based franchise, and he held true to his promise.
Even better, the new boss delivered the package himself, and it was all caught on tape.
This is pretty awesome story to start a new era of ownership.
Coleman, who has been with the Panthers for over 20 years and mans the front desk at Bank of America Stadium as a security officer and team ambassador, was one of the first people Tepper met when visiting the stadium during the bidding process.
The two obviously hit it off.
After the visit, Tepper asked for a business card, but Coleman didn't have any.
Tepper wanted to make sure he had some, and the rest is history.
"He's very people oriented, and so am I," Coleman said. "He meets [you] where you're at. It was like he had known me forever."
As mentioned by Twitter user Patrick White, Coleman was a medic in the Vietnam War.
Tepper, A Pittsburgh, Pennsylvania native, and founder and president of Appaloosa Management in Miami, recently purchased the team from original owner Jerry Richardson. Tepper beat out rival bidder Ben Navarro with a $2.3 billion bid — the highest in NFL history — and did not have any other backers.
Tepper's net worth is reported at $11 billion.
It would be hard to find a better start to ownership than Tepper, who vows to keep the Panthers in Carolina after the team's lease on the stadium expires this year, and it's safe to say he has a new friend to visit each day in Coleman.