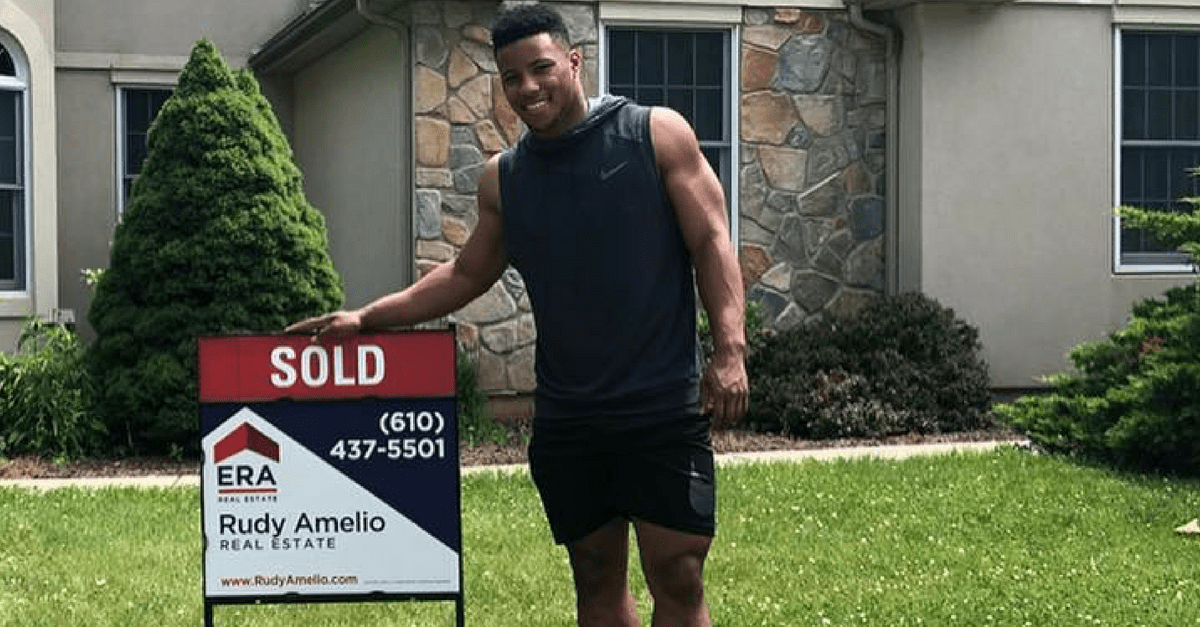 Instagram: Saquon
As a young kid, Saquon Barkley made a promise to his parents. He was going to buy them a home. Turns out, he made it happen before most graduate college.
Of all the things the former Penn State star running back and second overall pick of the New York Giants in the 2018 NFL Draft has accomplished on the gridiron, this one seemed to have a much different, and deeper, meaning.
He posted it to social media on Tuesday night.
The house appears to be near Bethlehem, Penn., close to where Barkley, who was born in Bronx, N.Y., attended and became Mr. Pennsylvania Football at Whitehall High School.
A consensus All-American in 2017, the 6-foot, 235-pound back amassed 5,557 yards all-purpose and 54 touchdowns in his stellar three-year college career with the Nittany Lions.
Although the expectations are high for the 21-year-old?s rookie campaign with the Giants, Barkley can rest assure right now knowing he fulfilled a promise and his parents have a new home.