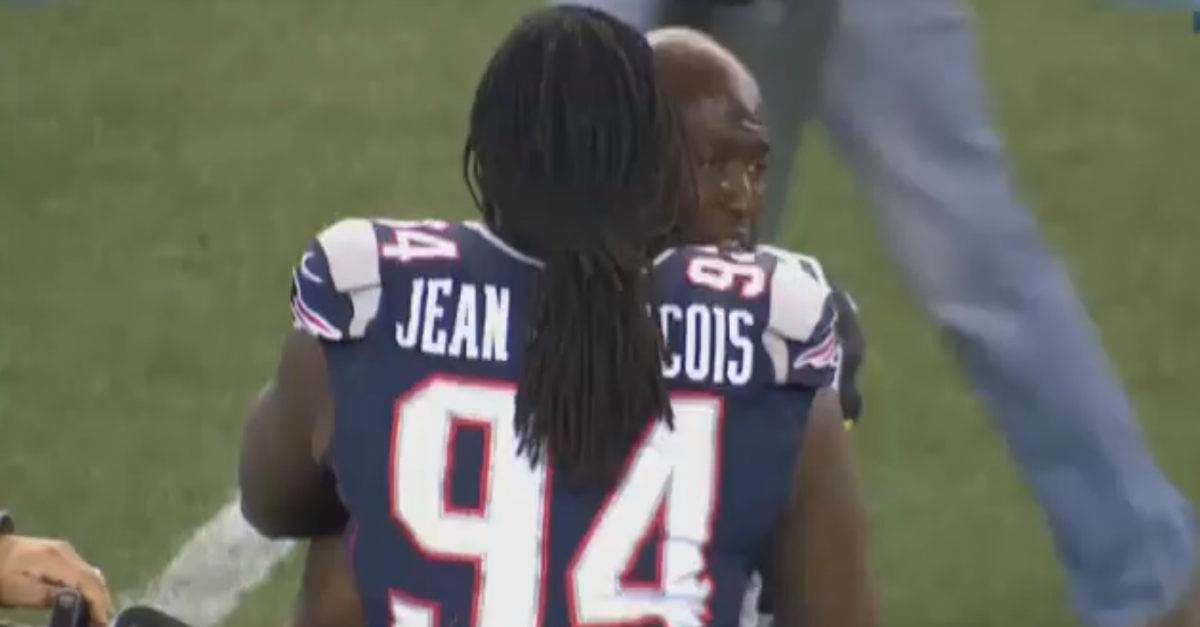 @gifdsports/Twitter
@gifdsports/Twitter
Leonard Fournette, the rookie Jacksonville Jaguars running back, has nothing to be ashamed of even after his team lost to the New England Patriots in the AFC Championship Game.
Fournette, who had 76 yards and a touchdown on 24 carries Sunday, was emotionally distraught despite having played his heart out. On Twitter, reporters began to document the running back breaking down, but then something neat would eventually emerge.
For the people who believe professional athletes do not care, take a gander at the picture above.
As for those who think athletes are selfish, the video below will show a New England talent going out of his way to hold up the upset running back and offer some words of — presumed — encouragement.
That's Patriots defensive tackle Rickey Jean-Francios. Also, that is class.
It wasn't only New England players who told the rookie to keep his head up. Veteran Jacksonville players caught Fournette in the tunnel, letting him know this is just the start of a great journey.
Some fans might want to make fun of Fournette for being so emotional, but it was this outward showing of caring that should make him an even more endearing figure to both the Jacksonville fan base and die-hard football fans in general.