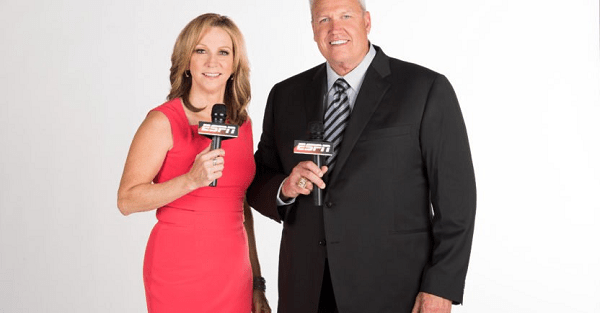 @MikeCardano/Twitter
@MikeCardano/Twitter
While Cam Newton was under fire almost week for his comments made about a female reporter, there's another man who has been fired for his comments. Philadelphia radio host Mike Missanelli has been fired by Philadelphia's ABC affiliate for comments he made about ESPN's Beth Mowins back when she called a Week One Monday Night Football game with Rex Ryan.
Here were his comments via Pro Football Talk:
?I don?t know why the sporting world needs a female play-by-play person on an NFL game. And I know that sounds harsh, and I just want to know what is the reason for it,? Missanelli said two days after Mowins called a Week One game. ?It just to me sounds unnatural for her to be calling the NFL. Now, in college, it sounds sort of unnatural as well. But I can live with college. But this is prime time, Monday Night Football. I didn?t catch a lot of the game. Was she good? If she did a good job, then I?m wrong.?
So not only did he have the audacity to make the comments in the first place, but he did so without even hearing or watching her. It's an even worse look when you realize he worked for ABC and doesn't even watch their own national broadcast. That's even ignoring the fact that she was the best part of the broadcast as Ryan was awkward and sideline reporter Sergio Dipp disappeared after his horrendous first appearance during the broadcast.
What Missanelli should have realized is that not only was an option, but she was the best option considering ESPN had its "A-Team" on the early game and she has done a ton of play-by-play for football.