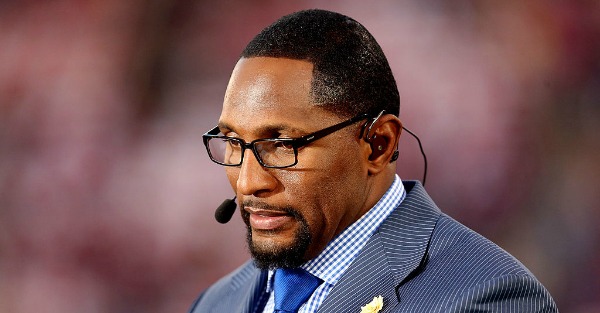 Stephen Dunn/Getty Images
Ray Lewis -- Stephen Dunn/Getty Images
It's come to this. Ray Lewis is giving Colin Kaepernick advice for how to act, and he's basically telling Kap to "stick to sports."
After leaving the FOX studio, Lewis recorded a message and posted it on his Twitter. He said he prays for Kaepernick every day and applauds what Kap stands up for, but he needs to get back on the field.
Related: ESPN analyst torches NFL owners over "hypocrisy" of not inking Colin Kaepernick
"What you do off the field, don't let too many people know," Lewis said. "Because they gonna judge you anyway. No matter what you do. No matter if it's good or bad.

"If you do nothing else young man, get back on the football field and let your play speak for itself."
Lewis seems supportive of Kaepernick, but asking him not to speak out on what he believes in doesn't seem like the best advice. Kaepernick probably won't kneel for the national anthem if he's signed by anyone, but telling him not to address any social issues is probably too much to ask considering how much he values being an activist.
Lewis' former team, the Baltimore Ravens, have considered signing him after Joe Flacco's injury, but so far they've brought in unproven quarterbacks.
Kaepernick will likely get a job at some point, and it will be fascinating to see whether he is still vocal about his beliefs or if he just sticks to sports.
(h/t 247Sports)