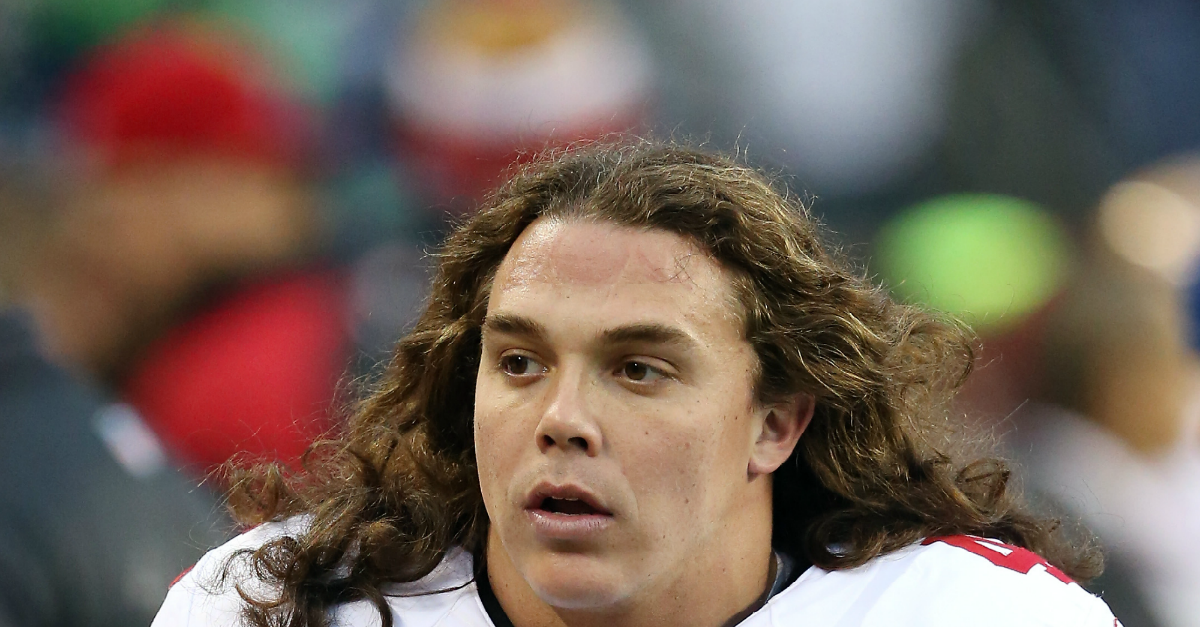 Christian Petersen/Getty Images
SEATTLE, WA - JANUARY 19: Defensive back Raymond Ventrone #41 of the San Francisco 49ers walks on the sideline during the 2014 NFC Championship against the Seattle Seahawks at CenturyLink Field on January 19, 2014 in Seattle, Washington. (Photo by Christian Petersen/Getty Images)
Ray "Bubba" Ventrone and Alan Williams are joining Frank Reich's staff with the Indianapolis Colts.
This report of hiring comes by way of Alex Marvez of Sporting News.
For the sake of clarity, Ventrone will coach the special teams for the Colts. Williams, on the other hand will become the secondary coach.
Ventrone might be a bit of a well known guy despite not being a coordinator. He spent the past three seasons as the assistant special teams coach in New England, joining the Patriots after his 10-year NFL playing career ended.
He actually played for the Patriots in two different stints, first from 2005-06 and then again from 2007-08. He was signed by the Patriots as an undrafted free agent in 2005. Ventrone played college football for the Villanova Wildcats.
As for Williams, he has 17 years of experience coaching in the NFL. For the last four seasons, he was the Detroit Lions' defensive backs/safeties coach. Before that, Williams was the Minnesota Vikings' defensive coordinator in 2012-13.
Obviously, the Colts are quickly trying t assemble a staff after Josh McDaniels played the dangerous game of changing his mind at the lat minute, leaving the franchise holding the bag.